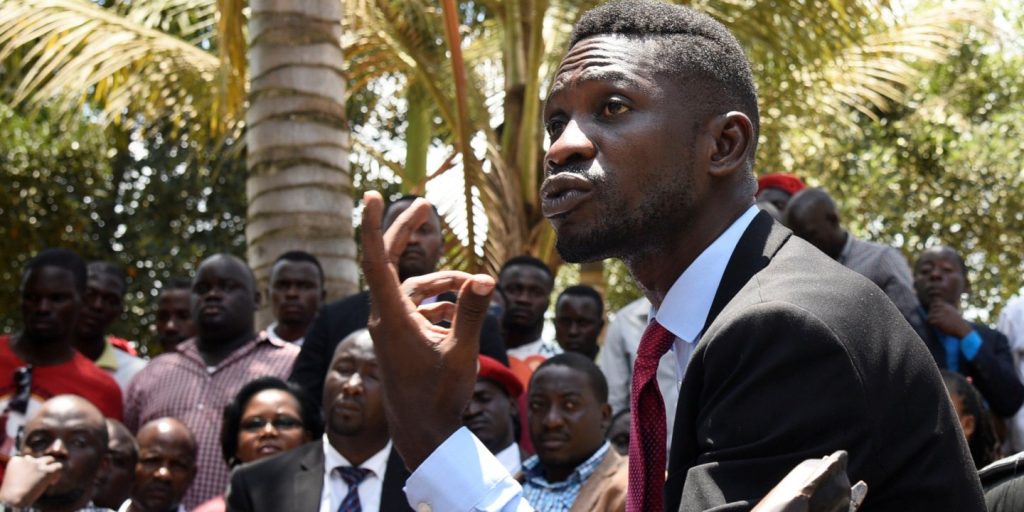 Famous musician turned politician Hon. Kyagulanyi has challenged Ugandans to become united as way to liberate Uganda.
This statement follows that unrealistic scenes that happened at Mengo Bulange where a group of youth allegedly belonging to People power attacked Dr. Kiiza Besigye after a radio talkshow.
Bobi wine stated that the incident was highly regrettable and uncalled for noting that People Power is non-violent group.
"First of all, as I have always said, the People Power movement is a non-violent movement. We do not condone acts of violence against anyone. Let me once again implore all our supporters across the country to understand this and put it into practice." Bobi wine Noted.
He added that they are yet to come to a conclusion after fully investigating the incident.
"Should we find that some of the people involved genuinely belong to People_Power, we shall take measures to fully address this. On our part, we continue to engage all forces of change, including Comrade Dr. Kiiza Besigye on how to take the struggle to the winning phase. We shall not allow anything to distract us from this important mission." Bobi Wine added.