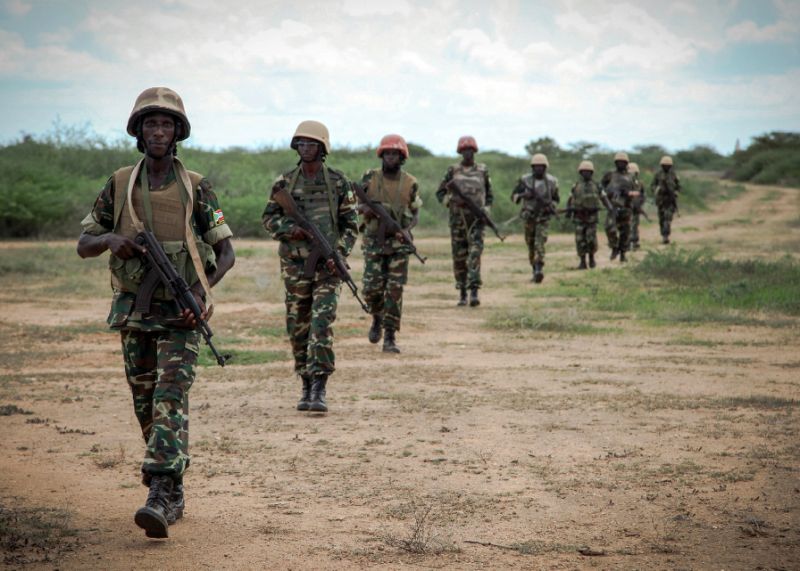 Tension has continued to mount as Rwanda has opted to change the deployment code along its border lines with Uganda.
By press time, the neighboring State had already revamped and deployed heavily armed army officers as the diplomatic tensions between the two countries hang in balance.
The armed personnel are visible in the hills at Mukaniga, Byumba and Buganza. Also at Chanika in Kisoro district, the Rwandan army can be seen patrolling the Rwandan side of the border.
Uganda's Internal Security Organization (ISO) officials and locals confirmed the presence of the heavily armed Rwanda Defence Force soldiers along the borders. Although ISO officials said, Uganda doesn't see a reason yet to also deploy armed personnel, Rwanda's deployment has aroused tensions among the locals near the borders.
Yesterday the State Minister for Foreign Affairs Hon. Henry Okello Oryem has called upon Ugandans not worry about the alleged worsening Rwanda –Uganda ties.
According to Oryem, Uganda and Rwanda are two blood brothers citing that in this regards, you can't rule out minor bickering and simple misunderstanding, just as close family do.

The minister begged for calm and patience from both Ugandan and Rwandan stakeholders who might have suffered loss through this impasse.
He added that the diplomatic wing of government is at work to avert as rising tension the actions seen from the opposite side intensify the fears in many.
It should be noted Rwanda and Uganda once fought a deadly battle on foreign soil in Kisangani in the Democratic Republic of Congo (DRC) in June 2000. The number of casualties was in excess of 1,000, with Uganda registering the biggest deaths. 
Rwanda's deployment signals an escalation of the diplomatic hostility between the two countries which has been ongoing for the last two years.