Seasoned opposition leader Dr. Kiiza Besigye Kifefe has challenged Ugandans to focus on the bigger liberation struggle than just mere positions.
According to Besigye, one doesn't need to hold any office to lead a struggle citing that all Uganda needs is a strong and coordinated opposition regardless of the different ideologies.
The Four time Presidential aspirant insists that he is having a healthy relationship with fastest rising politician Hon. Kyagulanyi Robert Ssentamu alias though some people are busy giving the opposite impression in the media.
He says he fully supports his activities and always communicates with him on several steps he takes especially those that look up to see that president Museveni's three Decade rule comes to an end.
"Even while selecting my minsters in the "People's Government", I contacted Bobi Wine himself and he knew that this was going to happen before many of you people did. Therefore I don't understand when people begin claiming that I'm against Hon Kyagulanyi, against the struggle and the rest of the comments as you have heard them." Besigye said.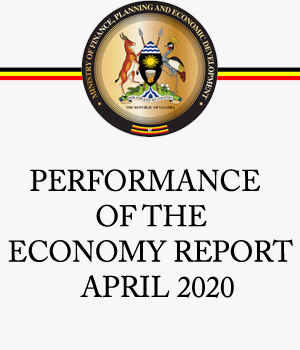 Besigye also revealed that he is hearing people talking that he should handover power to Bobi Wine yet all he knows is that he currently holds no power and no office at all.

"Which power do you want to hand over to my brother Bobi Wine, who doesn't know that I currently hold no position in this country besides maybe one in the people's government that some of you highly despise. I'm also hearing that I should support Bobi Wine but I have never opposed him at anyone time, he is currently fronting the campaign to get National Identity cards (#FunaNdagamuntu) something I have fully supported since day one, where else do you want me to support him?" Besigye asked.
Besigye noted that he is ready to support anyone in the struggle as long the mission is to see that the regime gets defeated but what he doesn't want to hear is someone telling him to go back home before the struggle is done.
"When I joined politics, I first held a meeting with my family members and assured them how I was going to take the biggest risk of opposing Museveni because I knew how he behaves, that's why majority of my relatives are a broad and others already in the grave. I want you to know that I'm not in this struggle for positions because if I needed positions I wouldn't have left government where I held juicy office." He added noting that those claiming that he is the obstacle towards Uganda's Liberation are so unfair since he has never stopped any one from fighting.
"I am ready to fight alongside whoever comes to struggle and fight. What I don't want to hear is anyone who tells me to stop fighting because however strong one might be, we all need to people to fight. What is the intention of any one who fights and pushes away soldiers from the frontline? During war, everyone who is ready and willing to fight is important and must be encouraged, Young or old, every soldier is important." Besigye stated.