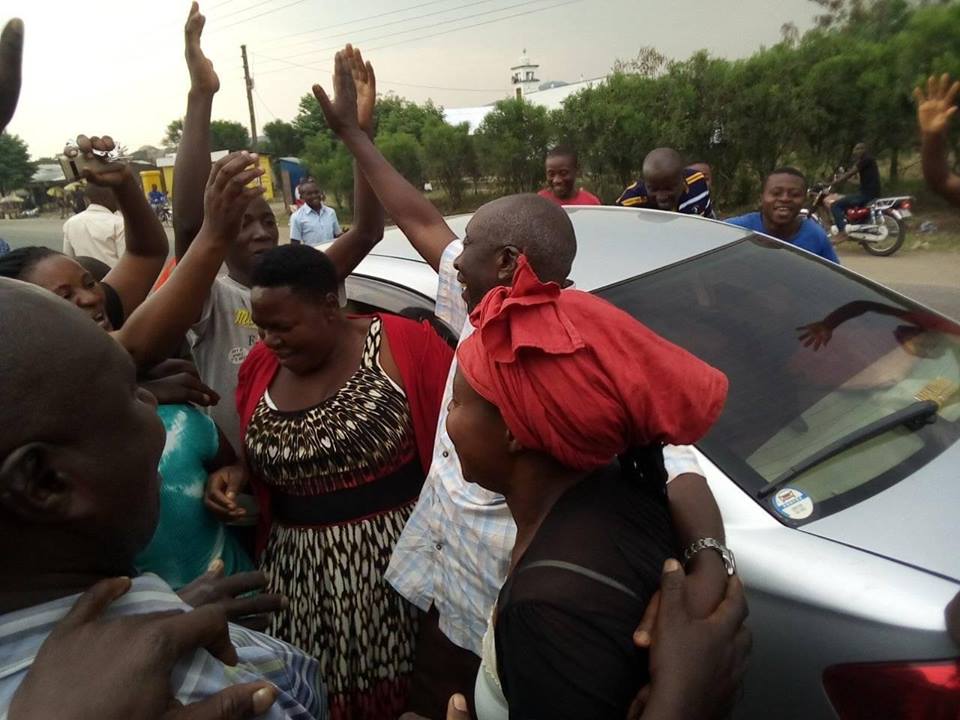 Business and traffic flow was interrupted at Rusese village, Mpondwe-Lhubiriha Town council in Kasese district following the return of renown area businessman who has been abroad on specialized medication.
Mzeei Pokopoko Francis the proprietor of Pokopoko Bus Courier and Delivery Services had spent close to two months in India's Capital undertaking medication.
Pokopoko left the country in critical conditions to an extend that relatives never expected that he would arrive in New Delhi alive due to continuous heart failure, a condition that was slowly pursuing his life.
However on hearing the news that the oldman had recovered and was on his way returning home, relatives and neighbours got drowned into celebrations, praise and worship, Thanking God for healing their Sukulu (Grandfather) who is much known for his humility supportive character to development in area.
Speaking to the people, Mzeei Pokopoko continuously stated that its been God who has seen him through the trying moments.
In the process of celebrating, some road users found it hard to pass through the route around Rusese trading center as the dances, hugs and excitement stretched the main road.

Below are some of the pictures.