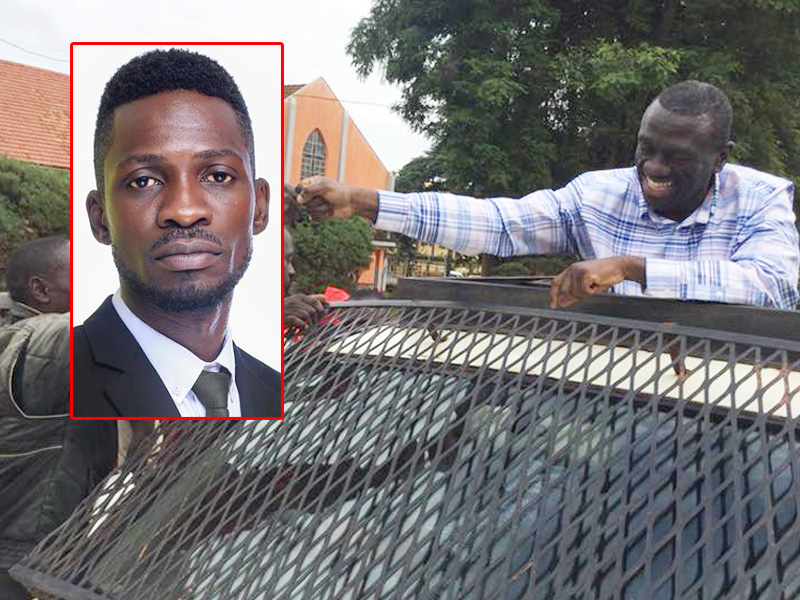 By. John Ssali
Dear Hon. Robert Kyagulanyi Sentamu (HE Bobi Wine), thank you so much for the statement, it's timeliness and comprehensive as well as the one on tv. Indeed, the uncalled-for attack on Dr. Besigye must be condemned at this time, but we need to examine the root-cause if nastier things are to be prevented from happening in future.
Whereas your statement was nice and prompt, I think it fell abit short on two issues. First, you say Dr. Besigye "has been…." a pillar in the struggle! I think HE IS STILL a pillar, otherwise he wouldn't be singled out for daily social media insults & now physical attacks. Second, you said these could be "bubadi" (stunts), but we know James Mubiru and Chief Mbowa to be very firmly & fanatical in the #PeoplePower movement. If it's "bubadi", then you have to look inside your camp. While appearing on CBS FM before he was attacked, Dr. Besigye made it categorically clear to his supporters that anyone abusing or insulting people in his name is not his supporter. You should pick a leaf. Attacks on Dr. Besigye were started by senior figures in #PeoplePower movement like Dr. Abed Bwanika.
All said and done, what is this obsession with Dr. Besigye? People claiming to be #PeoplePower spend entire days, MBs & hard-earned OTT attacking, abusing and slandering the man. They have called him a mole, a failure, a saboteur, a stumbling block to the "opposition", etc. One #PeoplePower fanatic called Harunah Kiyemba alleged on his FB page that Dr. Besigye's son, Anselm, was a homosexual. Another going by the names of Byaruhanga Jovia Annette claimed a few days ago that Dr. Besigye had HIV/aids on her FB wall! I have tried severally to engage & challenge a few of the allegations and never get a straight answer! For example, someone called kasolo Walusimbi claiming to be #PeoplePower wrote on some forum that Dr. Besigye was a saboteur and a stumbling block! I spent an entire day trying to extract a thread of proof, evidence, circumstantial evidence, anything – or atleast to get him to cite one instance where he/they made plans for the struggle & Dr. Besigye frustrated them! None came up! He eventually brought up TDA; that Dr. Besigye sabotaged TDA but when I reminded him that the people who brought JPAM, an NRM & architect of POMA, (which police has used to frustrate your shows recently) are currently in #PeoplePower, he went mute.
Ironically, after calling him names, they demand he joins your ranks, and have now taken to assaulting him! Why would do you want a mole, a failure, a saboteur in your outfit? What does Dr. Besigye have, that #PeoplePower movement doesn't have, that they need him so badly to handover?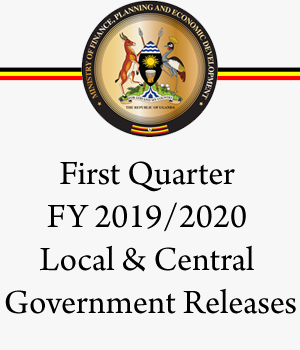 You're like a team facing an opponent who has the ball at his feet and is dribbling fast towards your goal, but instead of tackling him, you gang up on someone else and pull him down rugby-style. Dr. Besigye does not have State power, does not control State budget, does not allocate/grab State resources, does not command SFC/police/military, does not appoint his relatives to senior govt positions, in fact does not control govt & the State! What's this obsession with him? There are resolutions every day declaring Pres. M7 the sole NRM candidate & #PeoplePower movement is behaving like it's happening in neighbouring Kenya! If a Martian landed in Uganda today, he'd think Besigye is the president of Uganda in his 35-year rule & Gen. Museveni was a Kenyan citizen living in Kenya!!!!
Sun Tzu says ( in his "Art of War), "know yourself and know thy enemy & in 100 battles, you'll never be in danger". Most #PeoplePower activists neither know the inside of their outfit nor who their real enemies are!! If #PeoplePower movement is seriously looking for enemies of the struggle, you should look inside within your ranks:
1. One very senior #PeoplePower member swore the affidavit defending Pres. M7 in the 2006 KB vs M7 election petition, alleging that the election had been free & fair, which even the court disagreed with! THAT IS SABOTAGE! That member was the first in kololo in 2011 to "congratulate" Pres. M7.
2. Another senior member of the #PeoplePower movement was caught in tape plotting with Gen. Kayihura on how to bring down Lord Mayor Lukwago! THAT IS BETRAYAL AND SABOTAGE.
3. MPs who are currently firmly in the #PeoplePower movement conspired with the NRM in 2012 to sabotage FDC's efforts to get the NRM release more EALA seats to the #Opposition! As negotiations went on, they went behind FDC's back & struck a deal to send Mukasa Mbidde resulting in NRM retaining a disproportionate number of EALA delegates! THATS BETRAYAL!
4. Many KCCA counsilors who took bribes to illegally impeach Lukwago in 2013 are now heavily involved in #PeoplePower!
And all the activists do is abuse, insult and slander! Can't folks really organise, mobilise and strategise & completely ignore & forget Dr. Besigye? Ignore the man! Afterall, Hajji Latif Ssebaggala & Dr. Abed Bwanika have severally said "people migrated from Kasangati to Magere"! That is very good news! For heaven's sake now forget the man in Kasangati & go take State House! I've not heard of an incident when he stopped any of you from leaving their home to march to town to rally support!!
Finally, on assaulting him; Sun Tzu says, "To win 100 battles is not the height of skill; to subdue your enemy without fighting (i.e. negotiations, persuasion, patience, etc), that is skill"! Now, if you think you'll insult, slander and beat Col. Dr. Besigye into joining #PeoplePower, good luck to that! But remember one thing; these people, and the likes of counsel Col. Fred Bogere, Gen. Muntu, etc have seen the worst form of violence and you #PeoplePower fanatics are bringing fists to a gun fight