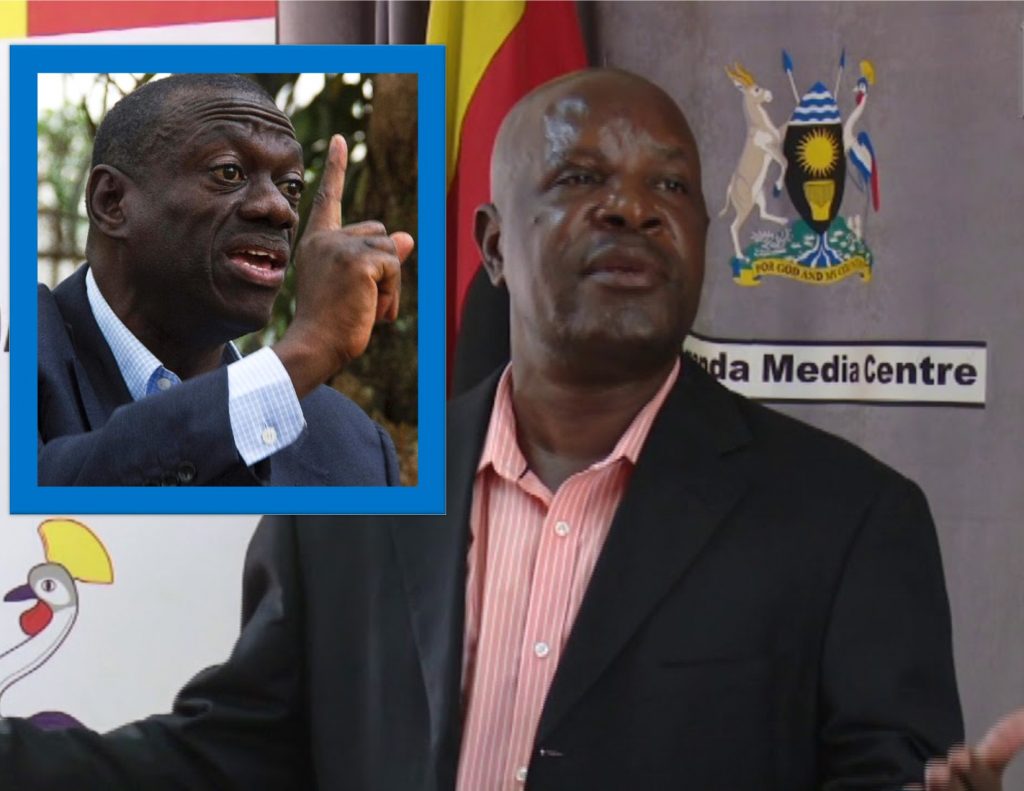 The Uganda Media Center Executive Director Ofwono Opondo has gone bare knuckles with opposition's Dr. Kiiza Besigye over his self-proclaimed liberation struggle.
Speaking while appearing on NBS Frontline, Ofwono noted that Uganda doesn't owe Besigye anything for the struggle citing that no one him sent him but instead chose to hold onto president Museveni to go to the bush.
Ofwono added that Since 2001, Besigye has promised Ugandans very many things, however, he has been making empty promises.
He revealed that this time round come 2021, competition will be tough but if one fails to ride over that storm, he/she has no right to blame the competitors all the time.
"I do believe that Ugandans know that their ballot matters, it's a few people like Besigye who believe that they've not been able to win elections because the 'military junta' is denying them the victory." Ofwono narrated adding that government isn't aware of the thugs in the sense Besigye is describing.
Ofwono also accuses the opposition for fueling its own wrangles on the political arena citing that what Besigye witnessed at Bulange shouldn't be condoned because he is reaping what he sowed in FDC.

"What has been the trend in FDC itself? Each time there is a disagreement in FDC, we see people attack each other and with the advent of social media, it gets worse. Attacking each other has been a trend within the opposition politics." Ofwono stated.
He climaxed saying that as the ruling party, they are firm and not afraid of anyone come 2021.