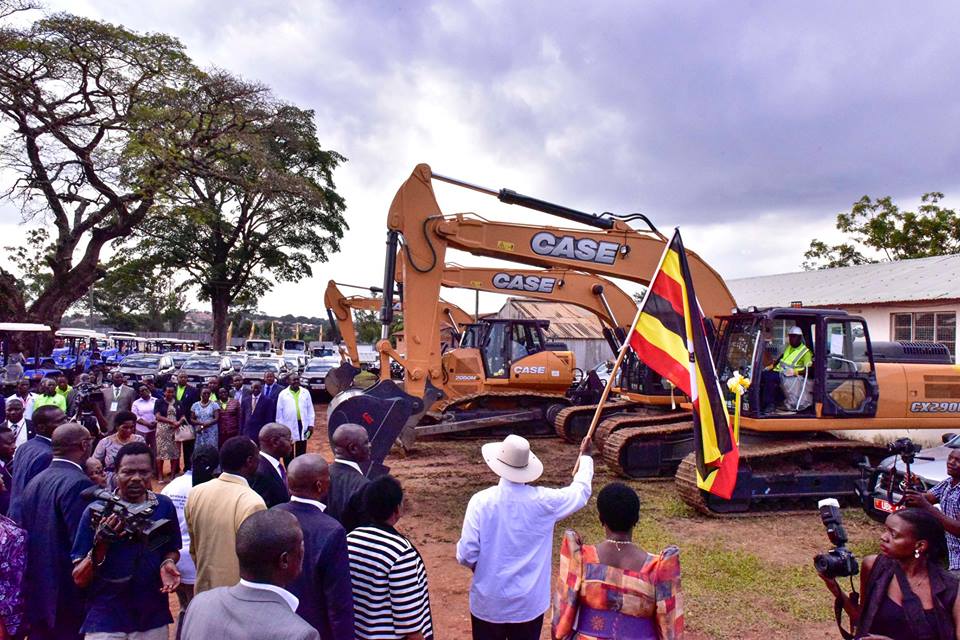 President Yoweri Kaguta Museveni has handed over of over 12 pieces of earth moving equipment, 284 tractors, 126 vehicles and 1,061 motorcycles to district authorities at Namalere Agricultural referral mechanisation centre in Wakiso District

Speaking during the event, the Head of State Noted that Our statistics show that 68% of our people live outside the money economy, not because they are lazy but because they are practicing traditional agriculture methods.
He revealed that he is glad that authorities are now creating a register at the parish level to monitor homesteads.
"The parish chief and the technical staff should help champion attitude change at homestead level. It is then that this equipment we are distributing will make sense as farmers adopt mechanized agriculture. We now have about 5,000 tractors countrywide but we shall get more." He stated.
Museveni also revealed that beyond tractors, government has opened up a phosphate fertilizer factory in Tororo.
"There is need to use fertilizers but you must first study the type of soil you have. Government will also support irrigation efforts. Modern farming methods should also be encouraged for example contours, and spacing. If we embrace this, then we can talk of value addition" He said.