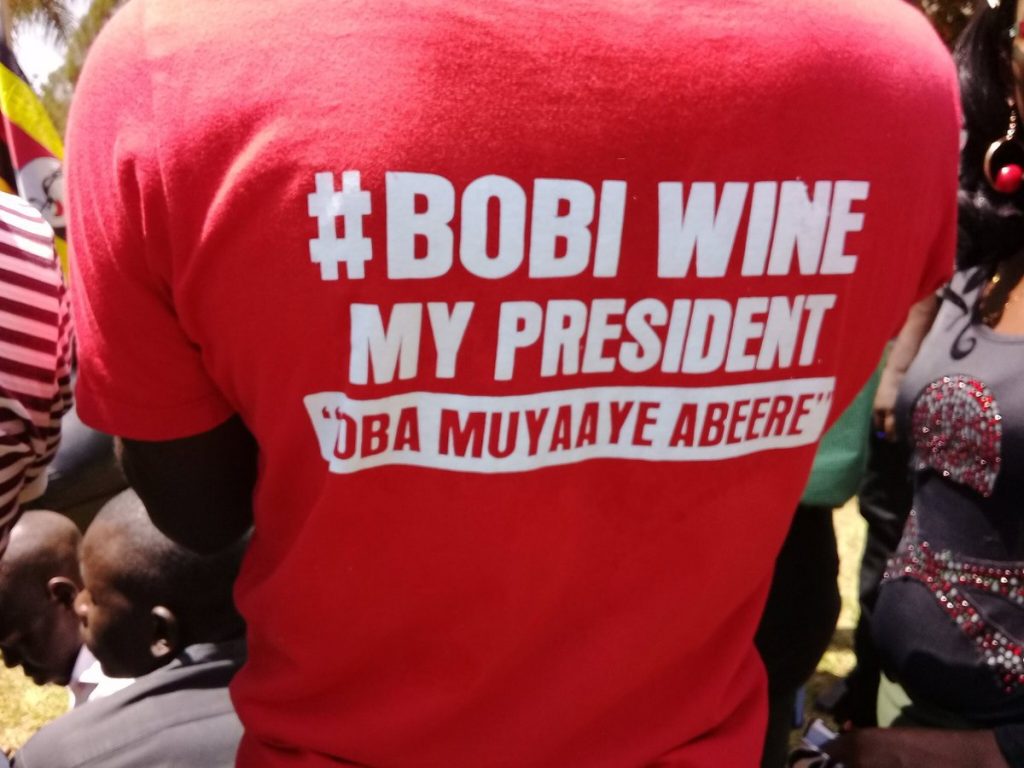 People power Movement supporters have said they cannot be moved by mere jaundiced sentiments by spread by opponents about Kyadondo East Lawmaker Hon. Kyagulanyi Robert Ssentamu alias Bobi Wine.
Bobi Wine came under fire from Ugandans on social media who said he had a dismal show when he appeared on NTV's political talk show – On the Spot hosted by Patrick Kamara where he comprehensively failed to explain what fiscal tools he would use to curb inflation when he becomes Uganda's president.
According to one Waswa Ssemanda Ibrahim, a strong Bobi Wine fanatic said that all they want the Kyarenga singer for is to the lead the struggle and help eject president Museveni.
He added that Bobi Wine wants to be president of Ugandan not the finance minister, therefore optimistically if he wins the race, Uganda has thousands to economists that can sort the existing fiscal crisis.
Ssemanda added that it's unfair for people to attack Bobi Wine over a minor blander yet he is the only concrete hope the country his having, since even the so called elites currently in government are just corrupt and doing nothing much to help the youth.
Relatedily, while appearing on the Capital Gang, Bugweri lawmaker Hon. Abdul Katuntu said that whether Bobi Wine understands economic policies or not, his supporters don't give a damn.

"Those that support Bobi Wine are the urban poor who understand Bobi and relate to his grievances. That is a group of people you can't ignore because they are currently the majority." Abdu Katuntu said.
After the Televised interview saga, Bobi Wine went ahead and clarified on his statements imploring Ugandan 'elites' to advise and support him than pulling him down.
"Ultimately, we have some work cut out for us. If we do not want to rise to the occasion and save our nation, let us be slow in criticizing those who are sacrificing everything, including potentially their life, to do that work. We can guide and advise, without beating them down!" Bobi Wine said in a message on his social media account.
It should be noted that Kyagulanyi recently declared that he would run for the presidency in 2021 and Kamara was the first to interview Bobi Wine live on TV after Bobi's big announcement.