Kira Municipality MP and Opposition Chief Whip Ibrahim Ssemujju Nganda has revealed how the clashed between Dr. Kizza Besigye and Bobi Wine's People Power could earn President Yoweri Museveni an automatic 6th term in 2021 presidential elections.
In his weekly column at the Observer, Ssemujju says that the clashes between Forum for Democratic Change (FDC) and People Power is "a blessing to Museveni."
Below is his commentary;
What started as an all-inclusive social movement called People Power has now metamorphosed into a political platform and is on the way to becoming an electoral platform.
The symbol and vision bearer of this emerging electoral platform is Kyadondo East MP Bobi Wine. He has already declared his intentions to stand for the presidency in 2021.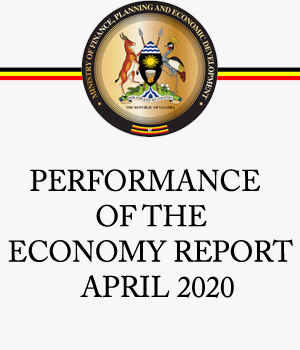 The People Power movement has appropriated the red colour which we as opposition in parliament, collectively adopted in 2017 during the fight to stop the removal of the Presidential age limits from the constitution.
According to our constitution, a person is not qualified to stand for president if he/she is below 35 years and is he/she is more than 75 years old. Museveni will be officially 76 at the time of the next elections in 2021. He, therefore, sponsored the deletion of this article from the constitution in order to fulfil his childhood dream of dying in office.
I bought and distributed the red ribbons that opposition MPs tied around their heads when we registered temporary success during what came to be known as Tojikwatako campaign. Tojikwatako, a Luganda word, means 'don't tamper with it'
[our constitution]
.
The Tojikwatako slogan used during the age limit campaign had been contributed by the Democratic Party (DP). The word Tojikwatako has now been replaced by People Power and the colour red adopted. The red beret, reserved in many countries for the military, has also been adopted by People Power.
General Elly Tumwine told me by putting on red, we made it very easy for them to distinguish us from the rest of the MPs when the Special Forces Command (SFC) descended on us in parliament.
Even I whose name was not on the list of suspended MPs was dragged out of parliament, strangled and detained at Naggalama Police Station because I was in red. Those who attacked Dr Kizza Besigye at Bulange after a CBS radio talk show last week, were, by the colour of their attire, members of the People Power.
I think it is the reason some hot-tempered FDC supporters foolishly roughed up a People Power supporter in Gulu who had just delivered to the Leader of the Opposition a letter from DP president Norbert Mao.
These incidents, isolated as they still are, may define the future FDC-People Power relationship unfortunately. The attack on Dr. Kizza Besigye at Bulange was definitely pre-planned. I am happy Bobi Wine has publicly condemned it. Those who masterminded it are known and must be isolated. They must not be seen hanging out with Bobi Wine again because that will be an unnecessary endorsement of their behavior.
If supporters of the opposition knew what is awaiting us, they would spare the little energy we have. And the life president has not hidden his intentions. One of the leaders of the political parties that met him recently at Munyonyo has a full story.
He was asked why he had stopped Dr Besigye from addressing rallies and Bobi Wine from organizing concerts. Museveni told this leader that Besigye is involved in subversive activities and he and his FDC party won't be allowed to address rallies. Museveni said the decision to stop Besigye had been taken by security. Whatever this means!
As for Bobi Wine, he said, the musician was using his shows to campaign to become president, which can be reviewed but won't be tolerated. Therefore, Bobi Wine and Besigye are before Museveni one and the same.
And when it comes to power, Museveni knows no friend or ally. His security told him that Rebecca Alitwala Kadaga is campaigning. That she went to meet LC-V chairmen in Moroto to boost her campaign. And that she was recently in Kalangala on the same mission. That she was also raising money from the business community for the same purpose. He immediately ordered that he should be declared the NRM sole candidate.
And Museveni being Museveni made sure that the recent NRM Central Executive Committee (CEC) session that adopted the sole candidate resolution is chaired by Kadaga.
He has now summoned all NRM MPs to Kyankwanzi this week so they adopt the same resolution. District chairmen are also being organized. He wants the NRM National Executive Council (NEC) to convene just as a formality. MPs are nearly half of NRM (NEC).
If Museveni can plan mischief against his own party members, what about us? That is what supporters of the FDC and People Power must know. I know the tension is fueled mainly by those positioning themselves for elective office in urban areas, mainly Kampala and Wakiso.
These urban areas are just a fraction. In the last elections, FDC was able to field only 201 directly elected MPs, yet the slots were 290. We fielded just about 70 women MPs yet the districts were 112.
I think DP fielded just a quarter and UPC even less. We must not allow the fight by Kampala and Wakiso politicians for offices to define our war. We risk losing it even before it has started. Allowing an old Museveni another term in office will bury our country completely.
semugs@yahoo.com
The author is Kira Municipality MP and opposition chief whip in parliament.