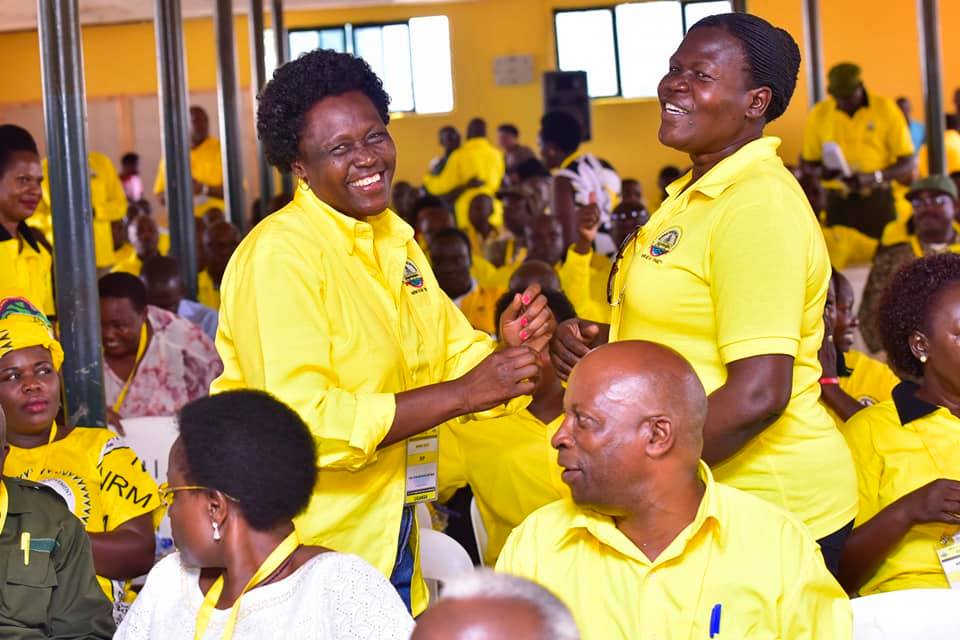 Kitgum Lawmaker Hon. Beatrice Anywar has had an amazing time at the National Leadership Institute in Kyangwanzi as she joined the ruling party caucus retreat.
The former vocal opposition Member of Parliament commonly known as Mama Mabira was one of top officials that participated in the endorsing of president Museveni's 2021 sole candidate bid.
According to our insiders at the institute, its said that several Ministers have already secretly proposed her name to feature on the next Cabinet.
Her picture together with the Hon. Simeo Nsubuga has gone viral on different social media platforms as opposition members ridiculed her move as their ruling party counterparts continue congratulating her for seeing the light.
Beatrice Anywar since 2011 was has been so controversial as she happens to have supported different political players including Former premier Amama Mbabazi, Dr. Kiiza Besigye and currently hyping president Museveni and describing him as a great gift to the Pearl of Africa.