Mukono South County MP Johnson Muyanja Ssenyonga has reportedly been thrown out of the ongoing Kyankwanzi retreat for NRM caucus for opposing the endorsement of President Museveni as 2021 party sole candidate.
Sources have informed us that Muyanja was on Monday shown the exit door after he opposed Museveni's sole candidature on Sunday afternoon. However, NRM Secretary General Justine Lumumba has denied the allegations saying, "Hon Muyanja is here [in Kyankwanzi] and he has even participated in voting the new Buganda parliamentary caucus leadership where he is the reigning chairperson."
On Sunday, Grace Hellen Asamo, MP representing Persons with Disabilities (PWDs) in Eastern Region tabled the motion in Kyankwanzi endorsing Museveni as party sole candidate. The motion was unanimously seconded by the NRM MPs according to the NRM Secretariat Spokesperson, Roger Mulindwa.
Muyanja has on several times voted against the party's resolutions including the infamous social media tax also known as OTT. He also voted against the age limit Bill in 2017.
Meranwhile, Buganda NRM Legislators have elected office bearers to coordinate Party activities among themselves in Parliament.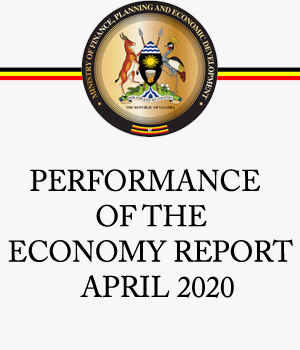 The committee will also be tasked to lobby programs and projects from Government to benefit the entire Buganda Kingdom and liaise with Mengo establishment to give support to Kingdom programs set to benefit the Region.

The MPs convened in Kyankwanzi on Sunday evening and harmoniously reached the position to have Kabula Constituency Legislator James Kakooza as their Chairperson deputised by Hajat Syda Bbumba from Nakaseke South Constituency.
Muyanja Mbabaali (Bukoto South) was elected Treasurer, Kasozi Muyomba (Bukoto Mid-West) is the General Secretary and Simeo Nsubuga (Kasanda South) voted Publicity Secretary.
The MPs also unanimously elected Chief Whip and Kiboga District Woman Representative Ruth Nankabirwa Ssentamu as an Ex-Official on the Committee while Bukuya MP Dr. Michael Bukenya Kyabikoola is a Committee Member. Hon Sam Kuteesa Kahamba was elected Patron.