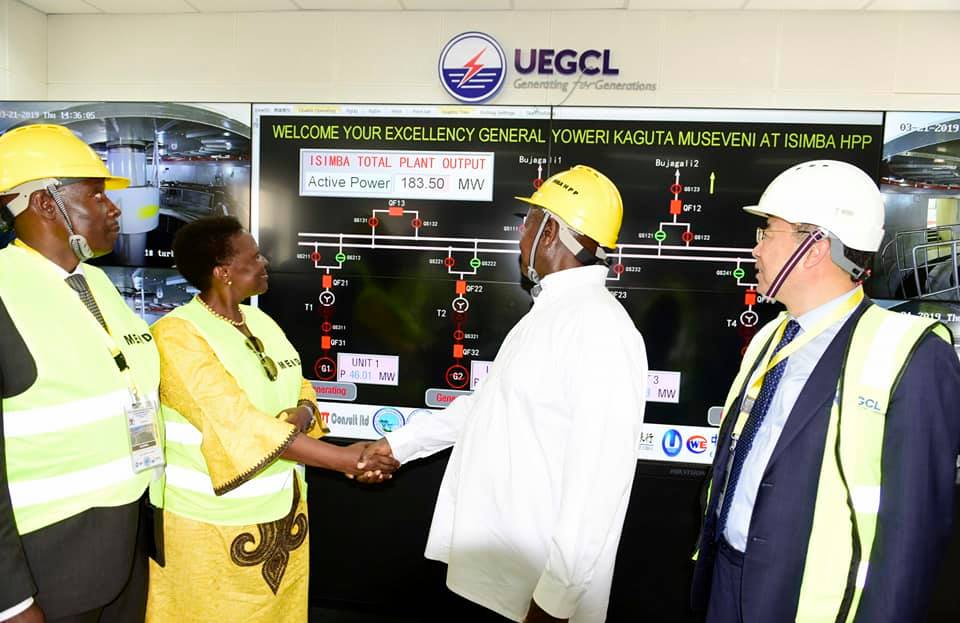 President Yoweri Kaguta Museveni this afternoon has officially commissioned the 183MW Isimba Dam, bringing Uganda's national electricity generation to 1,167MW from the current 984MW.
Speaking to the congregation, Museveni said that the NRM government is committed to putting in place infrastructure to spur Uganda's growth.
"This is gradual but we shall get there. We started with peace, then education, immunization, we are working on roads and now these dams. It is an era of big projects." Museveni said adding that by June, we shall have power in Kaabong, one of the few places in Uganda not connected to the grid.
Museveni also implored Citizens to take advantage of infrastructure to improve their livelihoods. For example, those with land should practice commercial farming and use the roads to transport products.
"I was informed that this Isimba project was hampered by ill-mannered people who chose to vandalize property. We shall get these thieves someday. Then some greedy people went to court fighting for the rocks used for the project yet they had already been compensated for this land. Their aim was to stall this project. What kind of greed is that?" he warned.