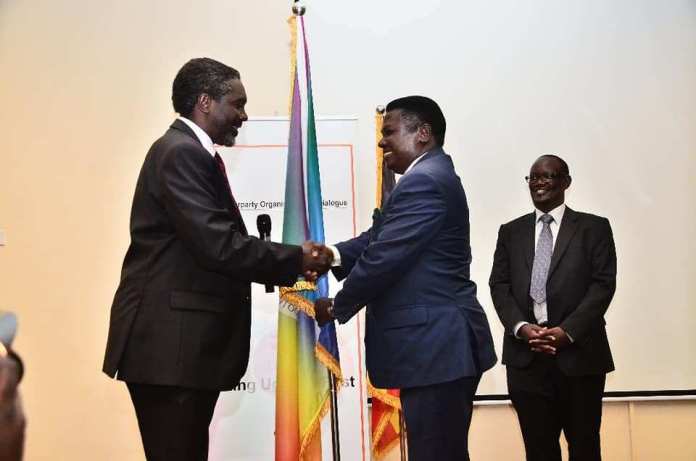 The Uganda People's Congress (UPC) has today handed over the Interparty Organisation for Dialogue (IPOD) office to the Democratic Party (DP).
Speaking while handing over power to DP President General Norbert Mao, UPC's Hon. Jimmy Akena the outgoing chair of the IPOD summit said that its has not been an easy task but they have managed to register recommendable success including organizing the previous summit that was attended by president Museveni.
Mao's reign as Chairman of the summit will last 6 months (April – Sept. 2019). He will chair the IPOD SUMMIT 2019 to be held 15th May 2019.
The chair of the IPOD summit & council rotates between member parties on a semi-biannual basis in alphabetical order with each party President being given a chance to steer the summit & council.
The ruling party was represented by its Secretary General Kasule Lumumba and Dr. Kenneth Omona, Deputy Treasurer.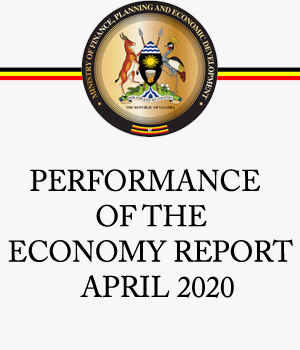 Also at the hand over was Forum for Democratic Change [FDC] Party Chairperson (Eastern) Salaamu Muumba, JEEMA Party President Basalirwa Asuman and Dr. Siranda Gerald who represented the Democratic Party.

IPOD was founded in 2009 as a forum for leaders of political parties with representation in Parliament to engage on matters of common interest.