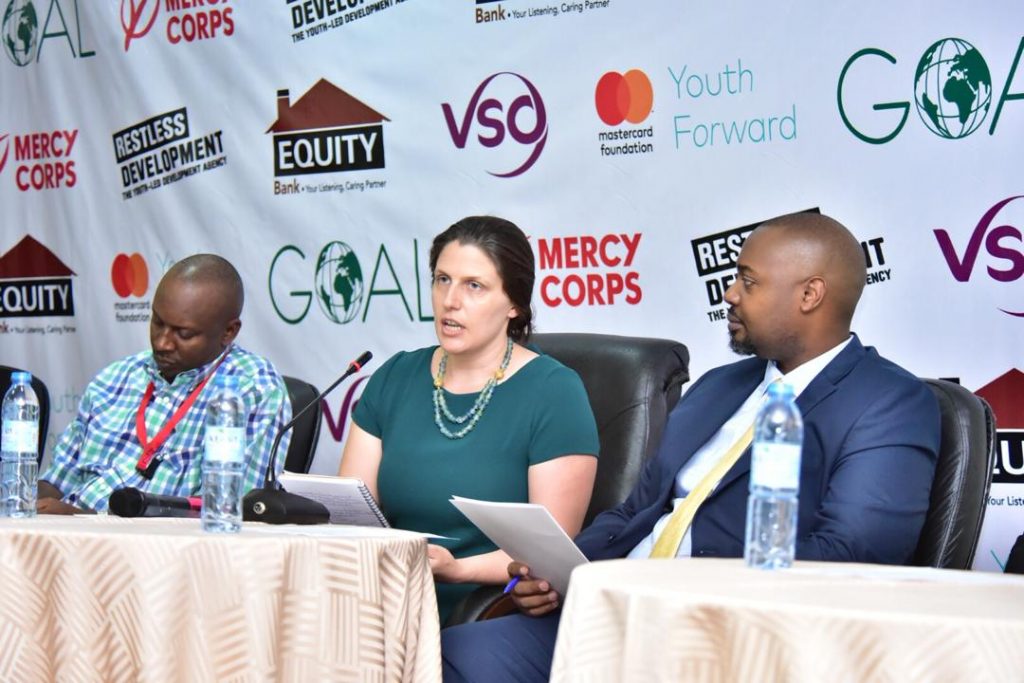 Equity Bank (U) Ltd and the DYNAMIC (Driving Youth-led Agribusiness and Microenterprise) program in their continued quest for financial inclusion have launched a partnership to bring access to formal financial services closer to the youth through Equity Bank's agency banking and digital finance model.
This was announced by the Equity Bank Uganda Executive Director Mr. Anthony Kituuka, Jennifer Williams Country Director, GOAL Uganda and the DYNAMIC Program Director Netsaalem Gebrie at a media conference in Kampala on Wednesday.
DYNAMIC is one of the Mastercard Foundation's Youth Forward Initiative being implemented by a consortium partners led by GOAL Uganda, Mercy Corps, Restless Development and Voluntary Services Overseas. The program targets 125,000 youth between the age of 15-24 in Northern Uganda.
Equity Bank has already completed preparations to expand conventional and digital financial literacy trainings as well as variety of banking services to thousands of youth and other farmers in Northern Uganda in the districts of Lira, Abim, Kaboong and Agago.
"This was made possible because we share the same ideals on entrepreneurship and job creation. We are aiming at economically and socially empowering young people between 15 and 24 years in the selected districts by facilitating youth access to and usage of formal and non-formal financial services", said Mr. Kituuka.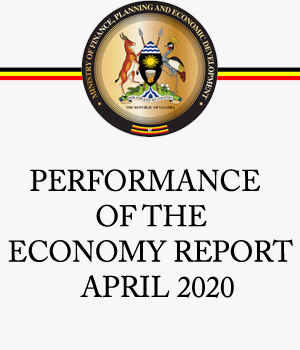 The partnership agreement which was signed recently will strengthen ongoing efforts of GOAL Uganda's market systems development initiatives to creating opportunities for youth in agribusinesses and off-farm enterprises in the said four districts of northern Uganda. In addition, this will also opens up opportunity to Equity Bank o offer financial and technical advisory services to enhance the competitiveness and dynamism of young Ugandan entrepreneurs.

"The growing youth population in Uganda is a great opportunity for the country's economic development. Creating decent and dignified employment and self-employment for this young population is our main objective in DYNMAIC program. The partnership with Equity Bank will definitely help to achieve this objective" said Jennifer Williams Country Director, GOAL Uganda.
As one of Uganda's top lenders operating out of over 35 branches, 38 ATMs and other numerous e-channels, this is in tandem with Equity Banks' unique solutions to supporting small businesses and entrepreneurs to building sustainable businesses. The Bank will train and strengthen the capacity and understanding of financial management, financial planning, budgeting, customer care practices and bookkeeping agents and their staff and on a broader perspective the Community Groups and the Youth Development Groups in the areas served by its agents.
Equity Bank is one of the fastest growing banks in Uganda and most recently rolled out agency banking services. The bank currently has a network of more than 2000 agents that have been recruited across the country to drive financial inclusion and offer innovative, inclusive customer-focused financial services.