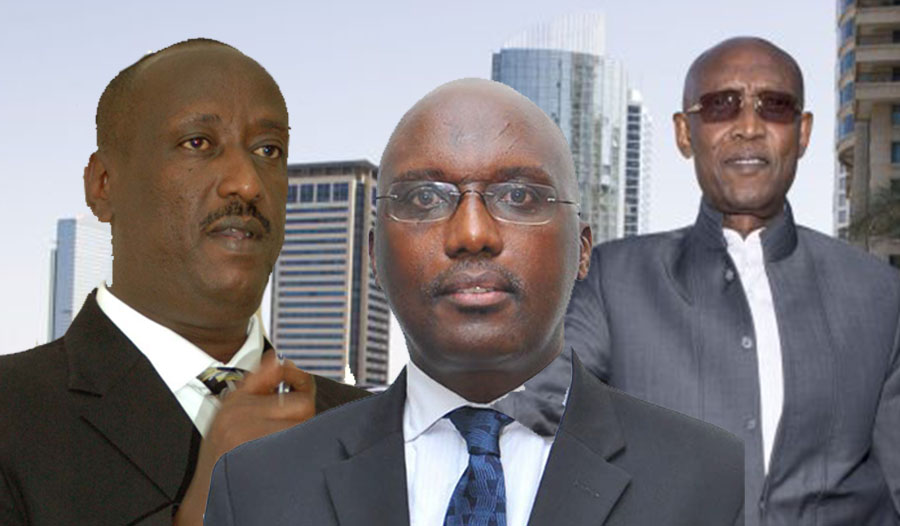 Uganda government through the Registrar General's office has come out to clarify on the ownership of two companies; Leaf Tobacco and Commodities Limited and Meridian Tobacco Company Limited.
In a statement dated Wednesday 27th 03 2019, the head of Uganda Registration Services Bureau (URSB) Mr. Bemanya Twebaze said he had learnt of misinformation on the shareholding of the two named firms.
"It has come to our attention that some individuals are peddling misinformation about the status and shareholding in Leaf Tobacco & Commodities Ltd; and Meridian Tobacco Company Ltd," part of the statement reads.
Bemanya adds; "It is alleged, among others that, Gen. Caleb Akandwanaho Salim Saleh, rtd. is a shareholder in both companies."
However according to the Registrar of Companies at URSB, the two entities are corporate bodies, registered/incorporated under the Companies Act, laws of Uganda, as limited liability Companies.
Leaf Tobacco & Commodities Ltd is registered as a Foreign owned Company, while Meridian Tobacco Company Ltd is incorporated as a foreign Company owned by two persons, none of whom is Gen. Caleb Akandwanaho Salim Saleh, rtd.

URSB therefore clarified that Gen. Saleh is not and has never been a shareholder nor a Director in the said two Companies thereby urging the public to make use of his office by using the available data to carry out searches as and when it is required before propagating falsehoods.
It should be noted that the two companies are subsidiaries of huge establishments belonging to a Rwandan business Tribert Rujugiro who conducts business in Africa and across the world.
His presence in Uganda however, has irked his home government after Rwandan President Paul Kagame openly accused Rujugiro of funding dissidents to overthrow him from power.