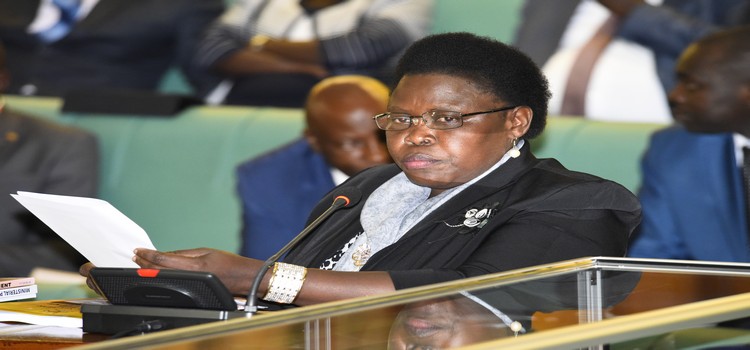 Members of Parliament have tasked government to put in place safety and health measures to check relief food provided to communities.
The MPs raised the concern following a case of suspected food poisoning in Karamoja sub-region that has left four people dead and over 260 persons hospitalised.
According to the State Minister for Health, Hon Joyce Moriku, the ministry received an alert about suspected food poisoning from surveillance teams in Karamoja, with subsequent investigations indicating that affected persons consumed World Food Programme (WFP) Super Cereal (CSB +).
The Minister said that only two districts of Napak and Amudat had been reported to have patients admitted over food poisoning.
"A total of 265 people were affected between 13 and 23 March with onset of central nervous system symptoms. But while the super cereal lot was distributed in over 40 health centres in Karamoja region, cases have been reported in only three centres," said Moriku.
MPs tasked the Minister to explain whether the Uganda National Bureau of Standards (UNBS) tested the food before it was distributed to the recipients.

"Where any test is conducted, the results must be cemented with a certificate. Can the Ministry of Health produce any document showing that this food underwent a test before distribution," said Hon. Denis Obua (NRM, Ajuri County).
Ayivu County MP, Hon. Benard Atiku said there were weaknesses in managing the Karamoja sub-region despite the presence of a dedicated Ministry for the area.
"We as a Government need to take concrete steps to pull Karamoja from the doldrums of poverty, illiteracy and ignorance," Atiku said.
Moriku assured MPs that a team consisting the Ministries of Health and Karamoja Affairs, World Food Programme (WFP), World Health Organization (WHO), Uganda National Bureau of Standards (UNBS) and Uganda Police had been set up to investigate the cause of poisoning.
"The team will ensure that all results of investigations from the Directorate of the Government Analytical Laboratory, and other agencies in Mombasa, Kenya and South Africa are shared with the public," added Moriku.