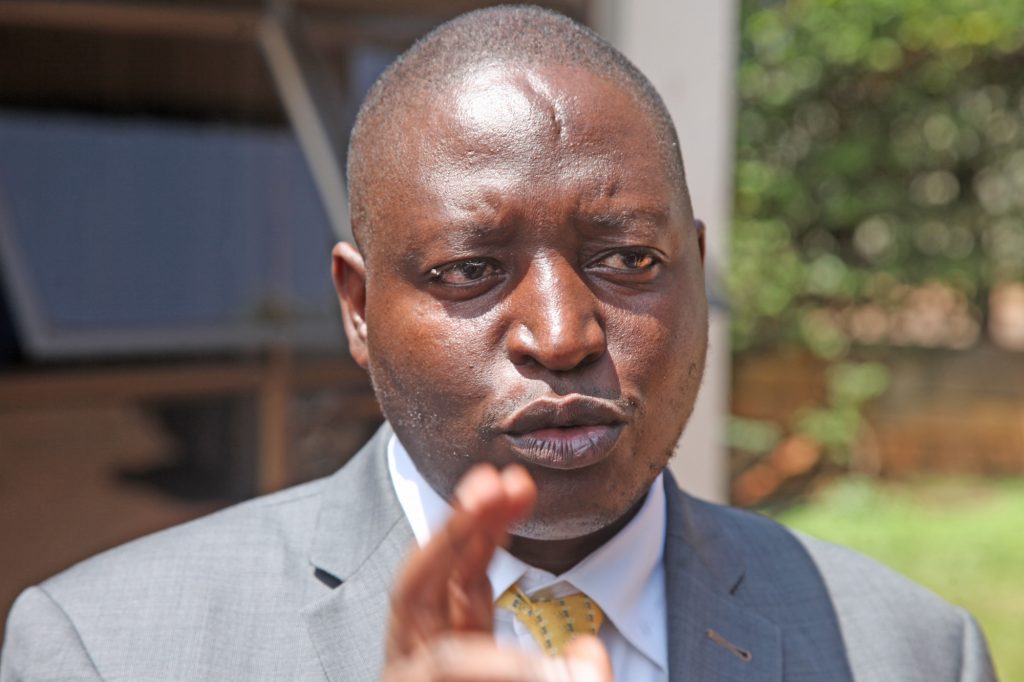 The State Minister for Finance (Planning), Hon David Bahati, has revealed that government does not have money to pay traders who supplied goods and services to the Government of South Sudan.
Bahati who was appearing before a Select Committee of Parliament, on Wednesday, 27 March 2019, said that the shs40 billion appropriated by Parliament for the payment of Ugandan traders is exhausted after paying 10 companies.
"There are many traders claiming payment for supplying goods to South Sudan. There are those who supplied privately and those whose property was destroyed during the war," Bahati said.
Bahati was however quick to allay the legislators' fears saying that, "since we are in the budgeting period, we shall appropriate funds and traders will be paid in July".
He assured Parliament that government is in the process of verifying a number of traders who deserve compensation from the Government of South Sudan.
"A delegation from government is going to South Sudan in April with a list of traders verified by the Ministry of Trade. We want South Sudan to confirm these traders and have this matter concluded, " said Bahati

Asked by the Masaka Municipality MP, Mathias Mpuuga, on how much government has allocated for compensation, Bahati said shs120 billion has been allocated in the financial year 2019/2020.
MPs were however, displeased when Bahati denied Ministry of Finance's association with the list of 23 traders approved for payment by Parliament.
Bahati said the list of companies in the Parliament resolution were raised by members of Parliament during plenary not his ministry.
"Our role as a ministry was to ensure that that the bi-lateral agreement is appropriately implemented, " Bahati added.
The chairperson of the committee, Hon Ann Maria Nankabirwa urged the Ministry of Finance to secure funds and pay traders saying, "traders lost families, some are hospitalized while others are struggling with bank loans".
"If you can secure other resources as you pursue the repayment of the loan from South Sudan, you will have saved the situation, " she said.