Deputy Speaker Jacob Oulanyah's ex-wife is battling a case in US court where she was sued by a Ugandan lady for allegedly flouting labour laws.
Ladywinnie Amoo says that she gave accommodation to a Ugandan lady identified as Rosette Nsonga from Bugiri who was a good friend to her mother. However, the lady in turn sued her for reportedly hiring her as a maid without pay or food. Nsonga is now demanding for $218,000 (over Shs800m) in damages.

Amoo who is a mother of two daughters whom she sired with Oulanyah before their divorce posted her ordeal on Facebook on how she helped Nsonga and instead she paid her back by suing with intention to defraud her.

Below is her story:
In September 2017, my mother tells me about a friend of hers (Rosette Nsonga of Bugiri) from Uganda who is planning on coming to the United States on a previous work Visa that was soon to expire. And that she lacks a place to stay. She asked me if we can have her live with us. I thought to myself and said well, that's my mother's friend, it would be good to have her have a friend live with us so they can spend time together since they have alot in common.
Exactly in October she bought her own ticket and was ready to come to the United States. I pick her up from the airport and brought her home to live with us. A month later she indicated she needed to find some work so she can earn little bit of money to support her and her children at home in Uganda. We found for her a temporary job at a security agency. She worked there for 2 months. In January the 2 friends had a fall out. I had to find a separate place to keep my mom's friend while things cool down, For 2 months she lived at my other friends home. In April 2018 she asked to come back to my house because she said she couldn't live at my friends'.
I brought her back to my home where I lived with my 2 children. Again she asked me for some thing to do so she can make some money, I gave her a few interpreting assignments where she earned on average $2500 a month. She interpreted at her own will and on her own time and if she didn't want to she didn't have to. She worked mostly while the children were at school because the job is a home based job (via telephone). From the beginning I told her she would not have to pay any bills but work and save up for her other financial responsibilities back home and here in the United States.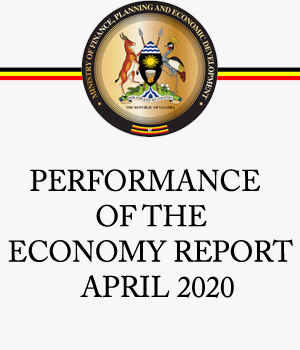 I know what it means to start from 0 in a foreign land. She did interpreting from April until November of 2018 when I terminated the contract because I needed to relocate. In December of 2018 I am served with court papers Stating that I am in violation of labor laws. It turns out this woman sued me claiming that I invited her from Uganda to come to the United States to be my maid, to do domestic work for me including child care cleaning and housekeeping. In her claim, she started working for me as a maid in October of 2017, That she worked for me 24 hours and never had a break to eat or sleep. That she watched the children cooked and cleaned. Mind you my children are school going age, I pick and drop them to school, And When they are home I am home.

A few times I worked late and sometimes on the weekend. When they calculated monies owed for the services she claims they totalled $218,000 if she wins the case.
Today I write about this not because I want to bad mouth a person but I question what it means to help somebody, where the limits are to be drawn, how one knows what those limits are, when it is a good time to apply those limitations and on and on and, and on… mind you this is a woman of 40+ years, not a 21 year old.
I simply honestly helped a person I never met before, who needed a place to stay, who was a friend to my mom, who needed a foot in the door in this country. I meant well for her but I now believe that she always had other plans. I believe she is suing so she can make money off of me but Thank God for the Justice system of the United States of America there will be no such thing.
Be careful who you invite in your home. Especially people with nothing to lose, they will take you down with them if they can.