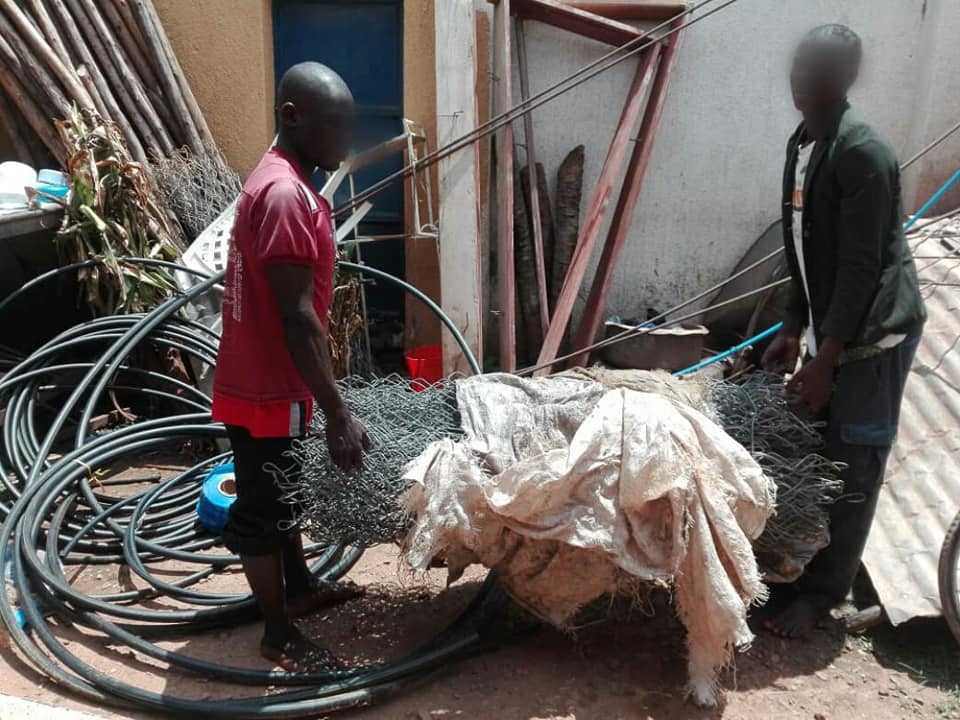 Police in Nalumunye, Wakiso district have arrested two suspects who have been behind the vandalization of wire mashes on Entebbe Express Highway.
The duo were found in possession of about 50kg ( chain link) and these include Sunday Peter and Lugemwa Ismai.
They are currently detained at Nalumuye Police.
The holding charge is theft, RSA will prefer the appropriate charge when the file is forwarded to their office for perusal and legal advice.
According to police, they have increased vigilance along Entebbe Express Highway thereby urging members of the public tirelessly to inform them on any mischief along that highway.