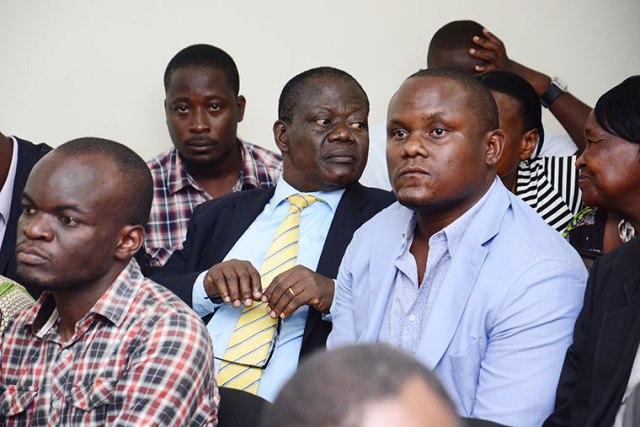 Three convicts of the infamous Katosi road scam have this afternoon been granted bail.
These include Joe Ssemugooma, the former director of finance and administration at Uganda National Roads Authority (UNRA), former UNRA regional accountant Wilberforce Ssenjako and businessman Apollo Senkeeto.
The trio regained their freedom after a ruling delivered by the Court of Appeal registrar Ayebare Tumwebaze on behalf of Justice Cheborion Barishaki, pending the disposal of an appeal they filed challenging their conviction and sentences.
Two of them; Senkeeto and Ssenjako were bailed on health grounds. Senkeeto presented a medical report from Kampala Chiropractic and Wellness Health Centre showing that he was diagnosed with spinal complications and referred to a specialist in Ghana.
According to the judge, Senkeeto needs time outside the prison, to consult a specialist. He noted that Ssenjako, the other convict, was suffering from diabetes and that his condition could not be managed from within Luzira prison.
The three were convicted in August 2018, for various offences relating to a scam in which the government lost up to Shs 24.7 billion and separately sentenced to jail terms ranging between 5 and 10 years.

They faced trial alongside former Works minister Abraham Byandala, former Unra director Bernardo Kimeze, former Unra legal counsel Marvin Baryaruha and former Housing Finance bank staff Isaac Mugote. The others were however acquitted for absence of substantial evidence to show that they were part of the fraudulent process.