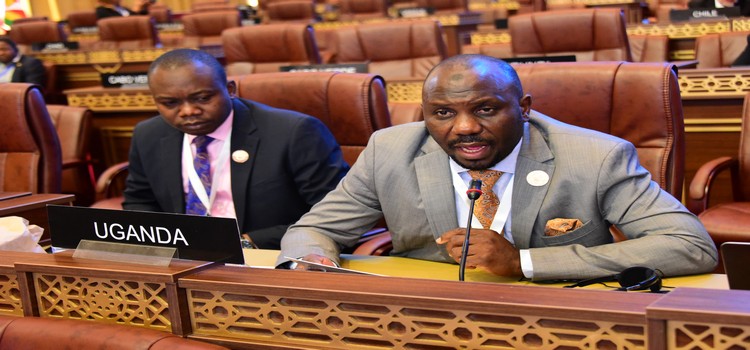 Uganda's delegation to the 140th Inter-Parliamentary Union Assembly have called for an emergency fund to help African countries affected by Cyclone Idai that left 847 people dead and over three million displaced.
The legislators led by Kawempe North MP, Hon Latif Sebaggala told the delegates at the meeting in Doha, Qatar that Zimbabwe, Mozambique and Malawi need relief to recover from the disaster whose death continues to rise. "We are happy that the Government of Netherlands has vouched for the fund and we have got so much support. The lives of people including 1.5 million children are at stake if we do not act fast," Sebaggala said.
According to Sebaggala, the cyclone which has been described as the worst in the southern hemisphere also caused destruction estimated at US$1.5 billion. The delegation also demanded that respective parliaments push for measures such as mandatory tree planting in order to reverse the dangers of climate change.
"We appeal to our countries to ensure that we do whatever it takes to preserve our environment especially [through] tree planting. As MPs, we are duty bound to go to our constituencies and encourage our electorates to plant trees," he added.
Cyclone Idai hit central Mozambique in early March, swamping entire villages with heavy rains that flooded parts of southern Malawi and Zimbabwe.
The cyclone has had far-reaching consequences beyond the flooding. Farmers in the region were approaching harvesting season when it hit, and many fields have been ruined which is creating widespread hunger in the region.