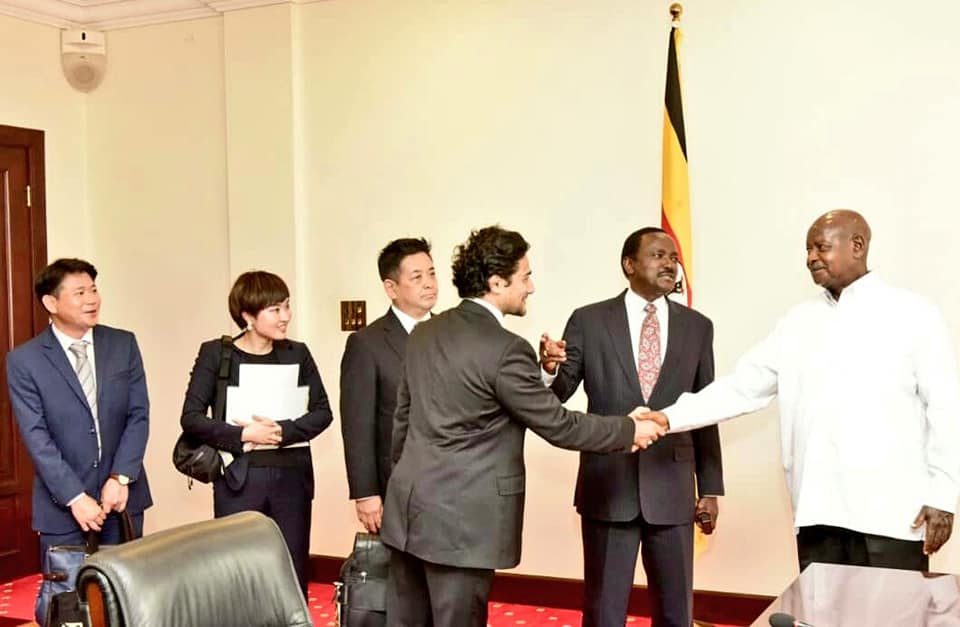 President Yoweri Museveni has called on the Japanese business entrepreneurs to explore opportunities in investing in recycling organic waste management among other things, saying one of the battles now is managing waste in the city.
The President was yesterday meeting with Japanese entrepreneurs from Art Yuichi Company in Japan led by Mr. Ito Yuichi at State House Entebbe. The former Vice-President of Kenya, Dr. Stephen Kalonzo Musyoka who introduced the delegation to President Museveni, accompanied the entrepreneurs.
The President served his guests with fresh tasty Ugandan fruits and later told them, that the accumulated biodegradable peels from the fruit basket represented a bigger problem that Kampala city has because most of the waste in Kampala is organic.
Recycling organics for compost creates something that gardeners, farmers, and landscapers can use as an alternative to chemical fertilizers.
According to KCCA reports, it is estimated that the per capita generation of garbage is one kilogram per day. With a population of about 1.5 million, this works out to about 1500 tons. The authority can only manage to dispose of 40% – 50% of this. About 80% of this garbage is organic matter, which makes it very bulky to handle.
President Museveni welcomed them to Uganda and assured the delegation that a lot of business opportunities exist, especially in KCCA. He advised KCCA to hold discussions on the project with the Japanese entrepreneurs so that the people in Kampala can benefit from it.

The Japanese entrepreneurs expressed interest in waste management on the basis of public-private partnership with Kampala City Capital Authority (KCCA).
During the meeting, the leader of the delegation, Mr. Ito Yuichi, reported that the project that they are interested in would employ high quality technology and provide employment to Ugandans.