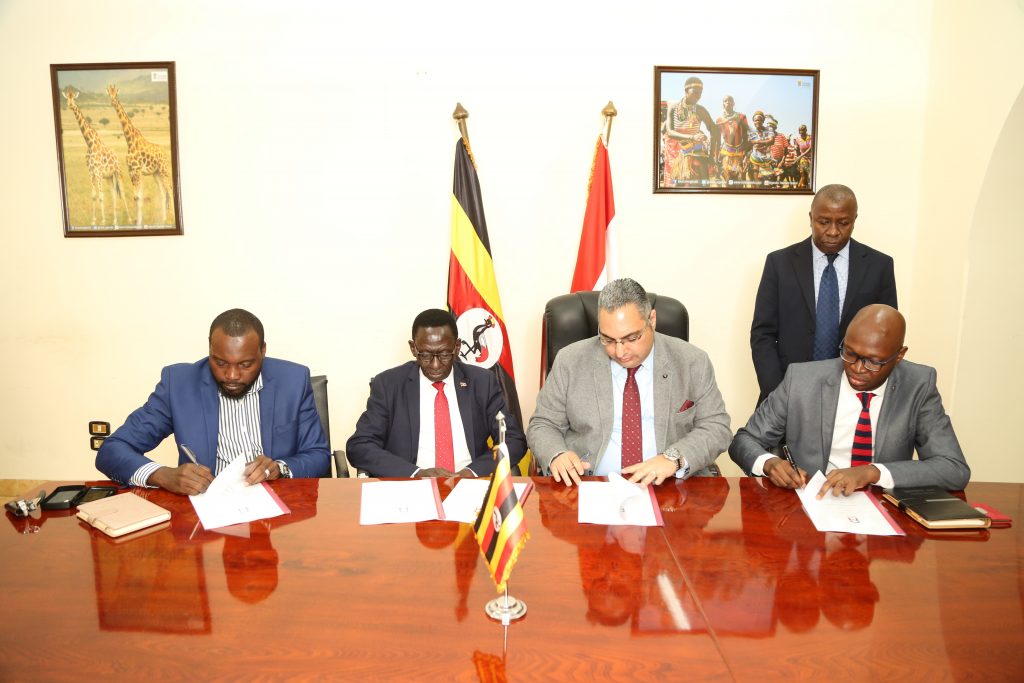 Mac Optic Investments Group headquartered in Greece with presence in Canada, USA, England, Bulgaria, Cyprus, Lebanon, Iraq, Egypt and Sudan has committed up to United States Dollars Ten Billion (USD 10,000,000,000.00) to develop, grow and operationalize Uganda's nascent Oil and Gas Sector.
Mac Optic Investment Group Chairman, Dr. Ahmed Radwan, unveiled this during the signing of a Joint Venture Agreement (JVA) between Mac Optic Investment and its strategic partners including SPEC Group of South Africa and Uganda's Secure Trade Company (STC) and JCH Consult at the Embassy of the Republic of Uganda in Cairo, Egypt.
The Mac Optic Investment Group Chairman, Dr. Ahmed Radwan, highlighted and emphasized his group's commitment to enhance business and the livelihood of the people of Africa through investments in key projects in the sectors of Energy/Power, Oil & Gas, Manufacturing, Hospitality together with Trade and Finance on the Continent.
He was excited to have his group enter Uganda's attractive Oil and Gas Sector at a timing that will allow his group to grow the sector together with the people of Uganda.
"We are thrilled to enter Uganda's Oil and Gas Sector and our end-to-end investment program will cut across fuel supply and distribution, storage facilities, drilling and production, oil exploration and a targeted financial investment into the Uganda Hoima Oil Refinery Project
The Ugandan Ambassador to Egypt H.E Sam Male Sebuliba was happy for Uganda to have attracted such an investment, which will be pivotal to the development of the country's Oil and Gas Sector.

"Development of our Oil & Gas sector will significantly boost our economy and I am glad to be associated with the signing of the JVA and announcement of this Milestone", said Ambassador Sam Male Sebuliba who officiated the JVA Signing Ceremony.
Also in attendance was Eng. Farouk Wamala Kisuze, the CEO of Secure Trade Company Ltd that attracted Mac Optic Investment to Uganda which is also arranging the Mac Optic Investment Program for Uganda with JCH Consult represented by its CEO Henry Ogutu.