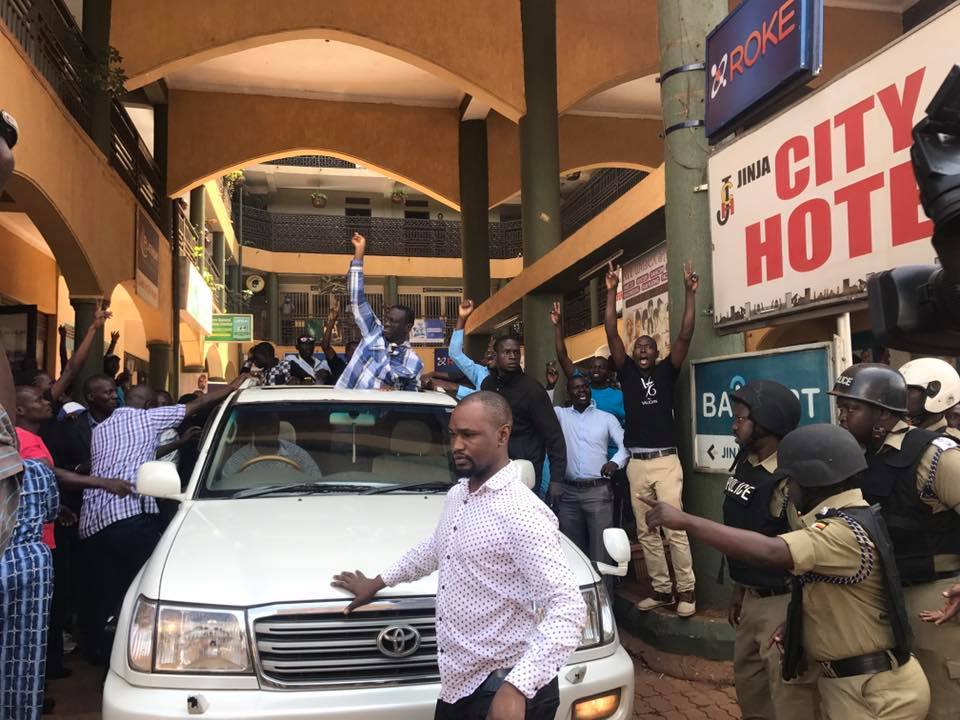 Opposition's Forum for Democratic Change leaders Dr. Kiiza Besigye and Patrick Amuriat Oboi (POA) have forced out of Kiira FM studios in Jinja district.
This happened a few minutes after the vibrant leaders entering the studios to address residents.
88.6 Kiira FM has now been switched off over unclear a decision that has resulted into the firing of live bullets and teargas in the rowdy crowds.
"it's now bullets and teargas! Muhinda's IPAD confiscated, journalists beaten and dispersed! I have lost almost everything including my gadgets! The Radio was taken off air too. People have fought to secure Kizza Besigye. He is in his vehicle. I fought my battle to be freed. Surrounded and subdued, I had to fight to stay up!" Ronald Muhinda Besigye's aid noted.