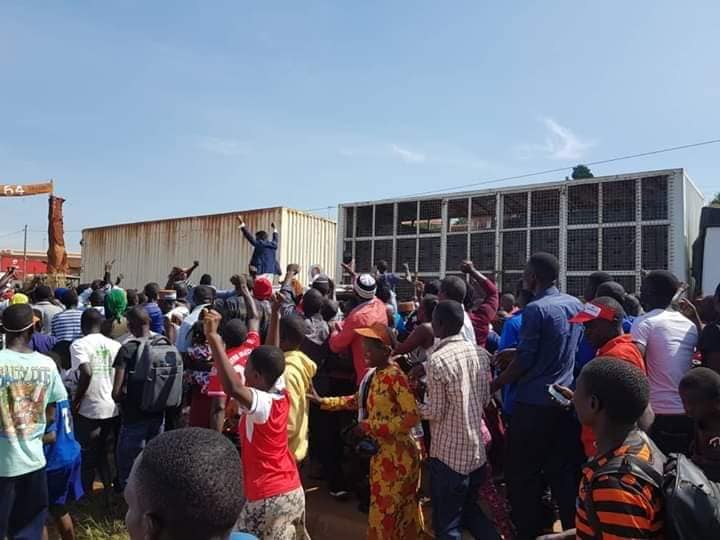 Missing the Kabaka's birthday run last weekend became like a bullet in the head for the celebrated presidential hopeful Hon. Kyagulanyi Robert Ssnetamu alias Bobi Wine.
As stipulated on the Buganda Calendar, Omubanda wa Kabaka made it a point to see that he attends the final event going down at Ndejje Secondary School in Luweero, Bulemezi County.
As he is known from the past, Bobi Wine who led his delegation from Magere made impromptu stopovers along the road to greet residents.
Though he was donned in Kanzu and suit, as a man from the Ghetto, his diction, walking and pompous style didn't hide something that thrilled crowds that escorted him to the prestigious and historic event.
Kabaka of Buganda King Ronald Muteebi is turning 64 years today and a series of events have been ongoing starting from last Sunday in and outside the Kingdom.