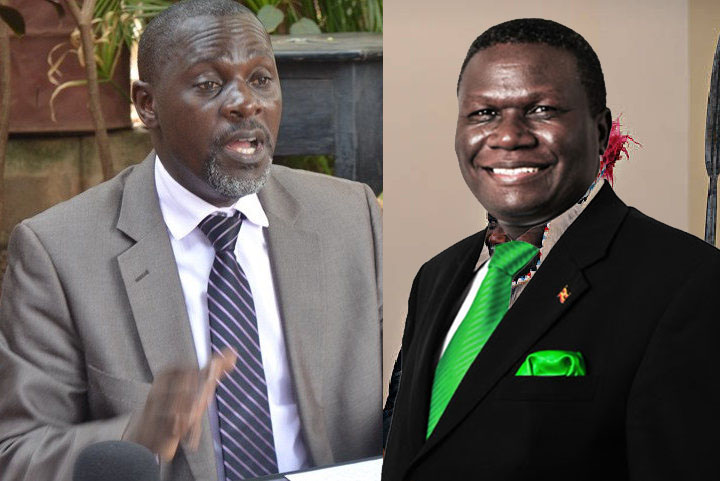 In the bid to make proper and planned decisions ahead of the forthcoming 2021 general elections, teams on both the opposition and the ruling party are working tooth and nail to win public sympathy and support.
According to our State House Source, president Museveni is considering a mega cabinet reshuffle in bid to punish underperforming ministers and reward exceptional leaders committed to support vision 2040 that focuses on industrial revolution.
Some of the people allegedly lined up for consideration are pillars from opposition who were handpicked due to their hand working character, outstanding leadership experience and commitment to serve our motherland.
Our insider revealed that among them is former presidential aspirant Dr. Abed Bwanika, Democratic Party's Norbert Mao, Kitgum District's Beatrice Anywar and Bugwere lawmaker Hon. Abdul Katuntu.
He said though they might have not yet been contacted in person for the great offer, but Mr. Abed Bwanika and Norbert were given priority as a way of illuminating government's commitment to work with anyone regardless of political beliefs for betterment our country.
The duo are also praised for their participation in mature politics, their assiduous efforts promotion of peace and coexistence as members of the public regardless of political differences.

This allegation emerges less than a fortnight after the two leaders (Abed Bwanika of the People's Democratic Party- PDP and Norbert Mao the Democratic Party -DP) together with Hon. Michael Mabike of Social Democratic Party-SDP joined hands to form a DP Bloc coalition aimed at routing support for Kyadondo East lawmaker Hon. Kyagulanyi Robert Ssentamu alias Bobi Wine who recently declared his ambitions to contest for Uganda's topmost office come 2021.
On commenting about the former parliament Committee on Commissions, Statutory Authorities and State Enterprises (COSASE) Chairman Hon. Abdul Katuntu, our source noted that following Katuntu declaration that he will not be seeking reelection come 2021, government wants to make good use of the opportunity since he is a very resourceful and highly knowledgeable lawmaker.
"Look its ironic to remain mute when leaders like Katuntu declare their intentions to go into retirement, if there is any opposition leader respected by president Museveni is Katuntu, we are looking for a way we can utilize his expertise especially at the Auditor general's office, Attorney General or ministry of Finance." Our source said.
Museveni is also said to be planning to reward Kitgum's Beatrice Anywar for her bold step taken by denouncing the opposition. It is said in doing this, they are convinced that it would fetch gigantic support in her home district and among other lawmakers that are tired of the unproductive opposition parties.
Although Anywar's step might be doubted for her previous character of changing from one political party to another, but it seems her journey to the ruling party was properly timed.
It should be noted that the issue of cabinet reshuffle has been long overdue and full of postponements resulting from the unavoidable camouflaging political environment. Currently government has over 6 blank ministries that need to be filled in the shortest time possible for proper service delivery.