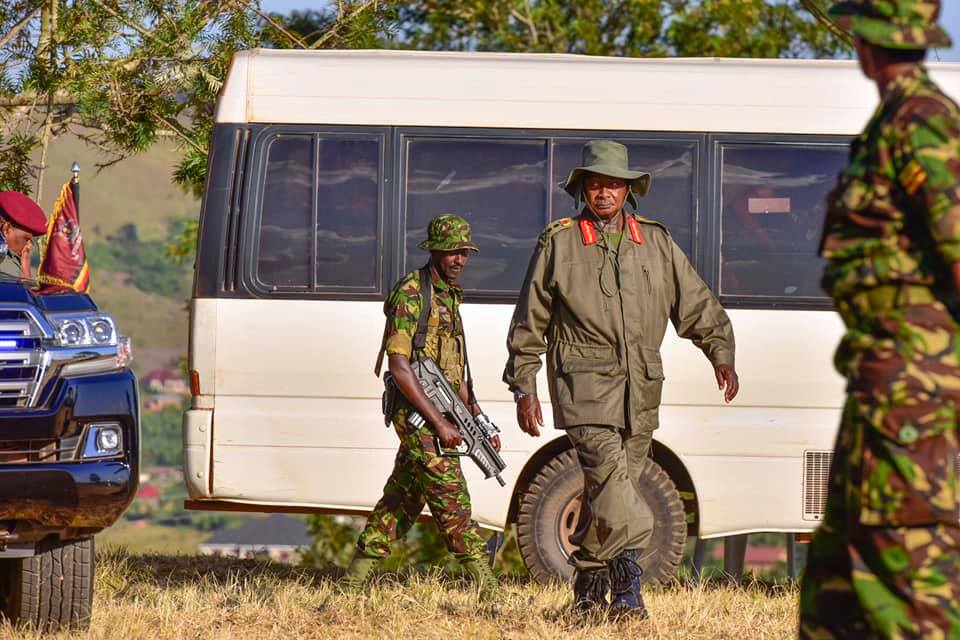 In bid to make proper preparations a head of the coming general elections, President Yoweri Kaguta Museveni has intensively interfaced with the commanders, officers and men of the Uganda People's Defense Force (UPDF).
Within a shortest while, Museveni has met 2nd Division at Makenke, Mbarara, Nakasongola, Bombo among others as part of his continuing tours and engagements with our soldiers.
Museveni has restlessly reminded them about the historical mission of our force, making it clear that ours is a pro-people army that supports the principles of Democracy, Pan-Africanism, Socio-economic Transformation and Patriotism.
During these visits, Museveni has pledged to uplift their livelihoods, raise their salaries among others.
I will support our soldiers who face legal challenges especially on issues of land, we shall beef up each division with at least one lawyer to offer pro-bono services to this end." Museveni said while visiting Masaka troupes.
These pledges come at the time when the opposition groups expected to be competing with government are still drowning in a series of suspicion and uncalled for differences.

During the time when voters are expecting the Forum for Democratic Change to unit with other political groups like the DP and others, different players are busy insulting others for ruling party moles something that might affect their general performance come 2021.