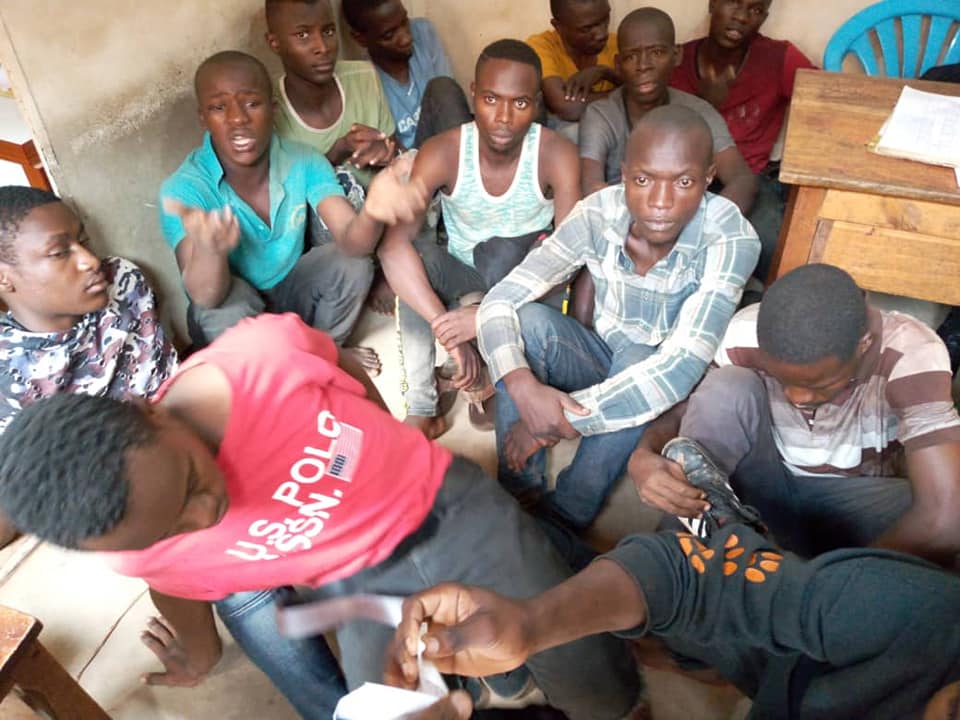 In bid of making Kampala city crime free ahead of the Easter season, the Uganda Police force has this morning arrested 13 suspects who have been snatching phones along Namirembe road and Kisenyi area.
This arrests came immediately after it had stopped raining, when the goons had started their mischief of grabbing phones from motorists who are stuck in traffic jam.
According to police, they swung into action and arrested them. The arrested will appear at Nabweru court on charges of theft.