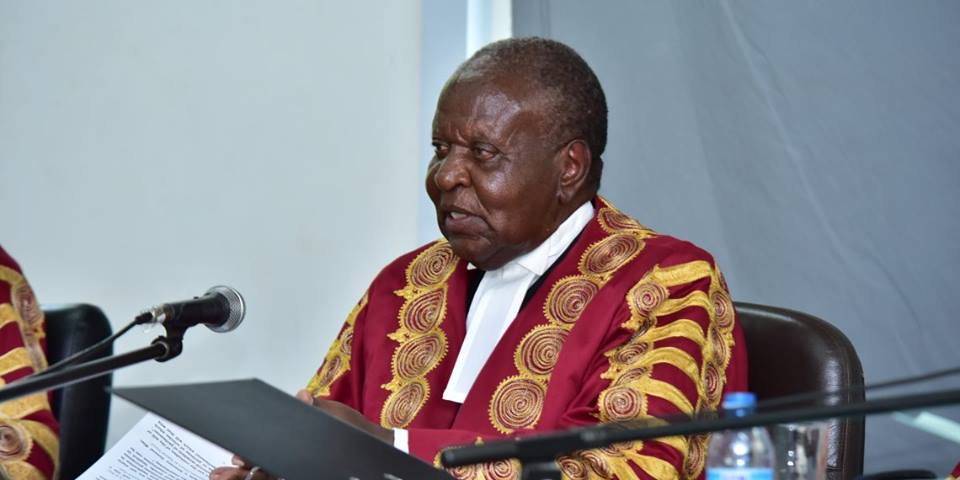 Supreme Court Judge Justice Eldad Mwanguhya has this afternoon annulled the amendment of the presidential age limit bill passed by parliament in 2017.
Speaking while making his ruling in Kololo, Mwanguhya said that right from the start, the process of conceptualizing, debating and enactment of Constitution (Amendment) Act 2018 that removed the presidential age limit from the Constitution was marred by a number of irregularities.
"Right from the start, the Magyezi bill was controversial and paralyzed parliament and therefore its passing was unconstitutional,"Mwangushya said.
Justice Mwanguhya added that the Interference of the UPDF (Special Force Command) in parliamentary proceeding was unconstitutional since it affected the independence of the August House.
"Having held that there was no valid certificate of compliance, it shows that there was nothing valid to ascend to by the President" he complained adding that the entire age limit process was rushed.
However commenting on debating in absence of several opposition members of Parliament, Justice Mwanguhya noted that Speaker did not have any choice if anybody decided to walk out.

Last year, the Constitutional Court sitting in Mbale in a 4:1 decision, upheld the scrapping of the presidential age limit clauses from the Constitution by Parliament prompting a group of three parties including the Uganda Law Society, lawyer Male Mabirizi and 6 opposition MPs led by former leader of opposition Hon. Winnie Kiiza to challenge the decision before the Supreme Court.