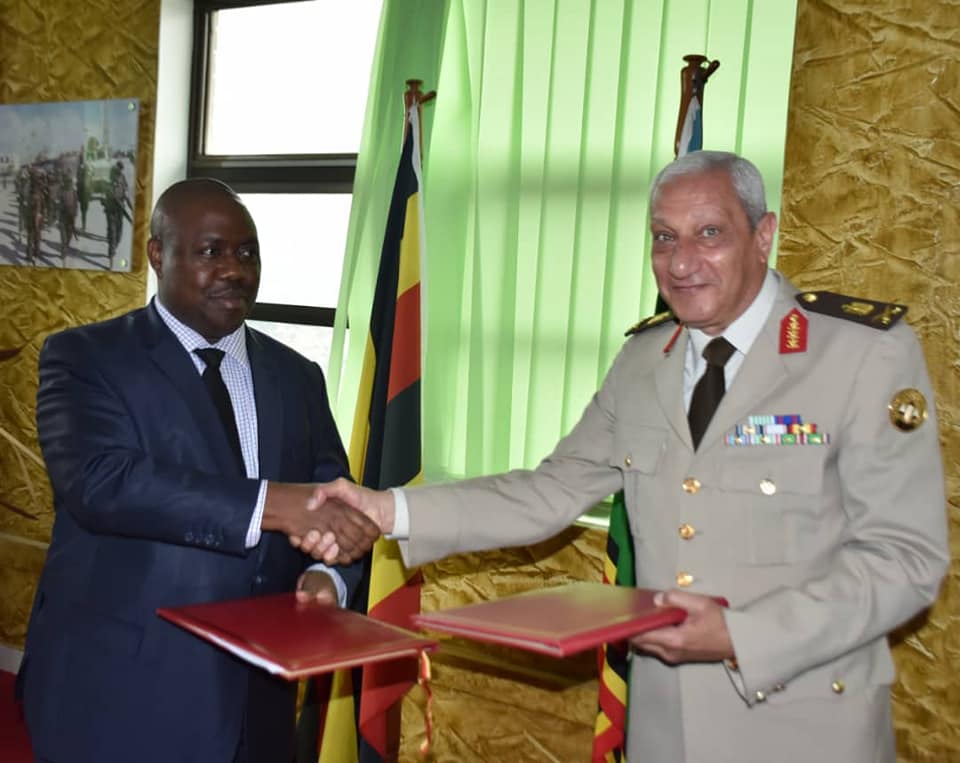 Joint teams from Egypt and Uganda have witnessed the signing of a Memorandum of Understanding (MOU) to improve and strengthen cooperation between both countries most especially in the field of military cooperation.
At a meeting held at the Ministry of Defence and Veteran Affairs headquarters in Mbuya, the Minister of Defence and Veteran Affairs Hon Adolf Mwesige signed on behalf of the Uganda Government while the Assistant Minister of Defence Hon Maj Gen Emad Mohammed Abdelaziz Helmy Elmasry signed on behalf of the Egyptian Government.
In his remarks, Hon Adolf Mwesige commended the Egyptian Government for sustaining the fundamental relationship between both countries, adding that the support and brotherhood between Uganda and Egypt has enabled cooperation in military training, health, and welfare related programs, among others.
He said both countries have a common interest in protecting the source of River Nile since the lives and the future of people in Uganda and Egypt are hinged on its preservation.
"Since its inception, Uganda has enjoyed strong diplomatic and strategic relation with Egypt in different areas. It is therefore important for our countries to have a robust defence system for development and transformation," Hon Mwesige emphasized.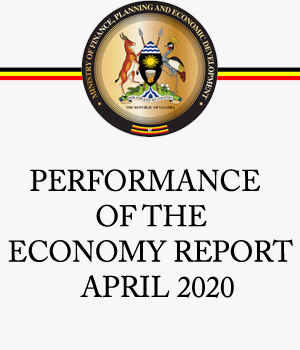 Hon Mwesige also noted that the recent visit by the Minister of State for Defence in charge of Veteran Affairs Hon Lt Col (Rtd) Bright Rwamirama to the department of Veteran Affairs in the Egyptian Armed Forces was very educational in terms of mapping out a strategy to support UPDF veterans.