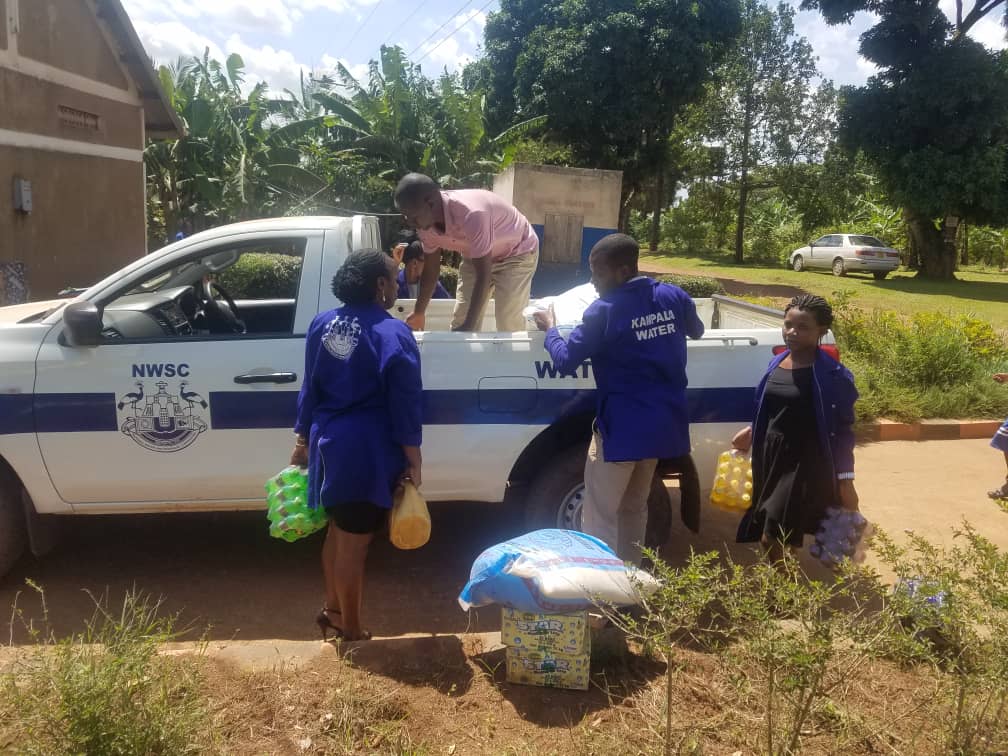 As the world celebrates the holy Easter weekend, the National Water and Sewerage Cooperation (NWSC) has joined the celebrations through giving back to the communities.
Today NWSC Bulenga branch gave back to St. Balikudembe nursery and primary school for orphans, foodstuffs, clothing's and scholastic materials.
According to NWSC, It is the norm, their staff across the country share Easter joy with their dear customers.
In the same spirit, NWSC Soroti branch also gave back to patients in the maternity and children's wards at Soroti Regional Referral Hospital.
Such great cause comes a few days after National Water beat 5 other utilities to bag the Global Distinction Water Leaders Award in London.
This achievement was particularly for recognizing NWSC efforts to transform the utility into sub-Saharan Africa's most bankable water utility after securing the continent's highest ever credit rating for the sector. South Africa's Global Credit Ratings Co assigned NWSC a long term national scale issuer rating of AA (UG) and a short term rating of A1+(UG).