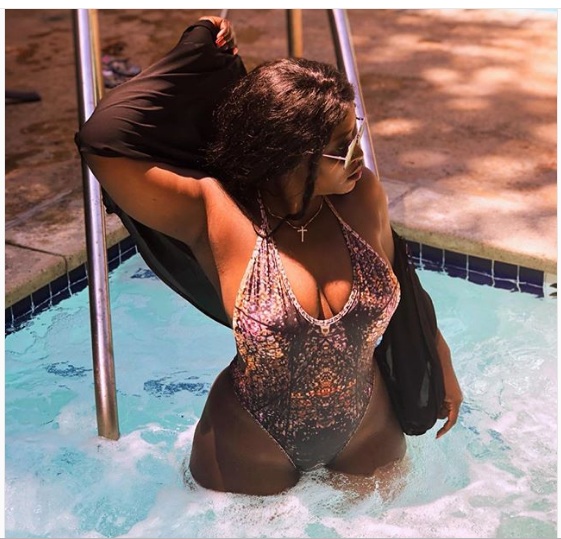 As the Easter mood gets thrilling, different celebrities continue to share love with their friends, fans and relatives.
However this has not stopped majority of them to transmit their excitement on social media and post every beat of moment happening in their lives.
On Good Friday afternoon, Singer Winnie Nwangi went on her Instagram and posted a swimming pool picture with Barbecue like 'Jubilewo' glimpsing near the window.
The Fire dancer hit maker spiced it up with words probably dedicated to her hubby, Nwangi was like "Let the long weekend begin, Take me back baby".
This post did not only have good resolution but it also made several fan behave like hyenas that had just seen a piece of meat.