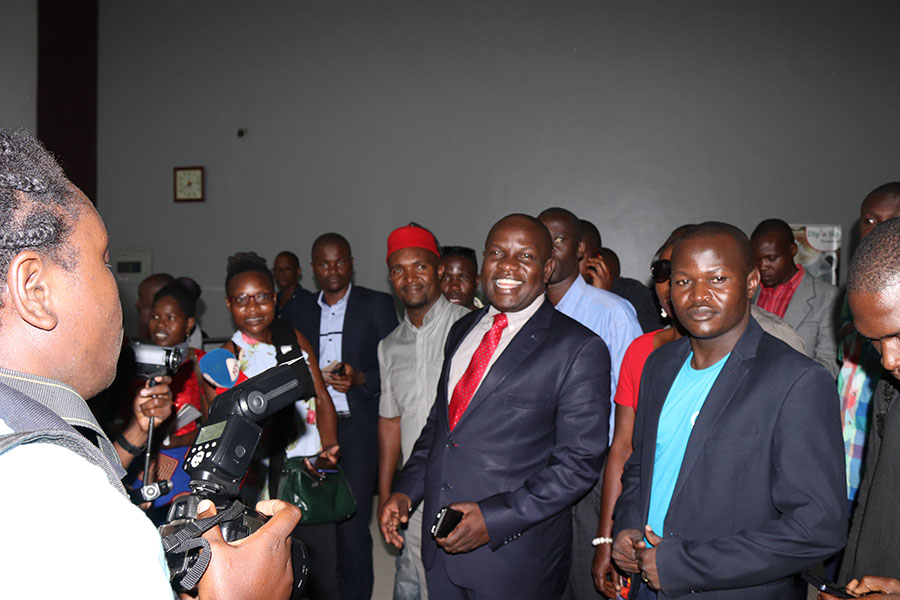 Immediately after 2016 general elections, the country was dipped into series of election petitions that were challenging the victory of majority leaders.
Among these is the president of the Republic of Uganda H.E Yoweri Kaguta Museveni who was challenged by former Prime Minister John Patrick Amama Mbabazi over allegations of voter bribery, electoral violence and malpractice.
Like many others, this case was closed by the Supreme Court on grounds that Amama Mbabazi failed to prove beyond reasonable doubt that his victory was rigged by president Museveni.
However although this petition was cut short, different victories earlier claimed by some legislators and district leaders were nullified and later subjected to by-election as the constitution stipulates in the Electoral Commission Act of 2015.
Among the nullified elections was the famous and highly anticipated Jinja East By-election that was between Forum for Democratic Change's (FDC) Paul Mwiru and ruling Party's Igeme Nabeeta. Straight from the time of the petition hearing, there was a lot of violence cases in the Eastern Uganda based city (Jinja) where ruling party and opposition supporters constantly clashed over political rifts. 
One of the Forum for Democratic Change's diehards and mobilizer Basibe Isaac a resident of Jinja Butembe town council Bugembe parish, Budhumbuli village has became was one of the culprits.

News coming indicates that Basibe has been put on the wanted list over allegations of spreading false information and de-campaigning Nabeeta's team that is said to have plotted a move to frustrate the court processes, harm some opposition leaders an incident that forced him to run out of the country prior the by-election date.
Speaking to Basibe's close relative who begged to remain anonymous, it was revealed that life also became so hard them as a family during the time of Kogikwatako, a 2017 national wide campaign that was aimed removing presidential age limit (Article 102b) from the Uganda constitution when unknown armed men occasionally came looking for Isaac.
"These soldiers always thought that we are hiding him yet this was a lie, he had gone abroad, but Till now life has never been the same, I don't know why my brother is being treated this way, he is not a criminal but regardless of the fact that the by-election and the infamous life presidency campaign were climaxed, some local leaders have taking his matter so personal." She revealed.
the relative also noted that when Isaac came back home in February 2019, an area councilor openly told to him how some leaders don't want him and will kill him over issues related to political gains.
It should be noted that after a thread of by-elections which were majorly won by the opposition including  Kyadondo East (Kyagulanyi Robert Ssentamu alias Bob Wine), Jinja East (Paul Mwiru), Rukungiri district ( Betty Muzanira), Bugiri Municipality (Asuman Basalirwa) and Arua Municipality (Hon. Kassiano Wadir), several government officials led by president Museveni have vowed to crash the opposition 'hooligans'.
Mr Museveni said that some opposition leaders had been acting with impunity and it has caused the deaths in Bugiri, Jinja East and Arua.
"These acts are strongly rejected and whoever will be implicated shall be punished according to the law. Anybody who organizes such groups is responsible for their misconduct," he said, concluding that: "We went to the bush to fight for the right of making political decisions by Ugandans without intimidation by word or action. Anybody who threatens this will have himself to blame, we shall crash those opposition hooligans." Museveni said in a statement issued on 14th August 2018.
With the existence of such utterances, a number of opposition supporters have occasionally been arrested, detained without trial and others even till now have disappeared from their homes without trace.