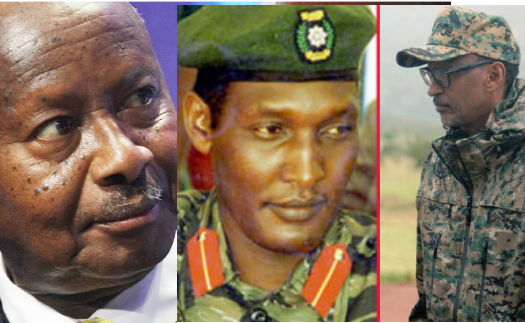 The Rwanda National Congress (RNC), leader Kayumba Nyamwasa has challenged the Kigali Government to desist from operating on speculations.
This followed the allegations circulated by president Kagame and his officials claiming that the famous rebel group is being supported by Uganda a move that forced the rebel leader to rap Kagame that if Uganda was in their support as alleged, then they would not be in power by today.
"If Uganda was supporting me, they would not be in power, They know very well what happened when Uganda supported them although they deny it now"
Nyamwasa added that It's not RNC that has caused wrangles between Rwanda and its neighbours citing that the Kigali government has problems with Burundi, Tanzania, DR Congo and now Uganda.
"All this can't be RNC," Kayumba noted during an interview with the New Vision.
It should be noted that Kagame's foreign affairs minister, Dr Richard Sezibera, said at a press conference in Kigali in March, that RNC operates subversive cells in Uganda.

"They are a group which is on the way to disappearing. They have no sensible agenda, they have no ideology and they have no leadership. It will disappear. But our challenge-It's acting with the support of some people in Uganda," Rwandan Minister Sezibera charged.
One of RNC's US based leader Mr. Condoin much said the closure of the Katuna border by Rwanda was diversionary. "Whenever they have an internal problem, they want to divert the attention," he said something that didn't go well several diplomats.
Recently Nyamwasa revealed that he is currently having more determination to return home in Kigali, Rwanda Capital.
The former army commander noted that he doesn't care how long it will take him to get back home but all he is pursuing is a peaceful process to prevail.
"It can take a short time just like it can take a long time but all we can say is that we are prepared to go back home." Nyamwasa said while speaking to the Zambian News Channel.