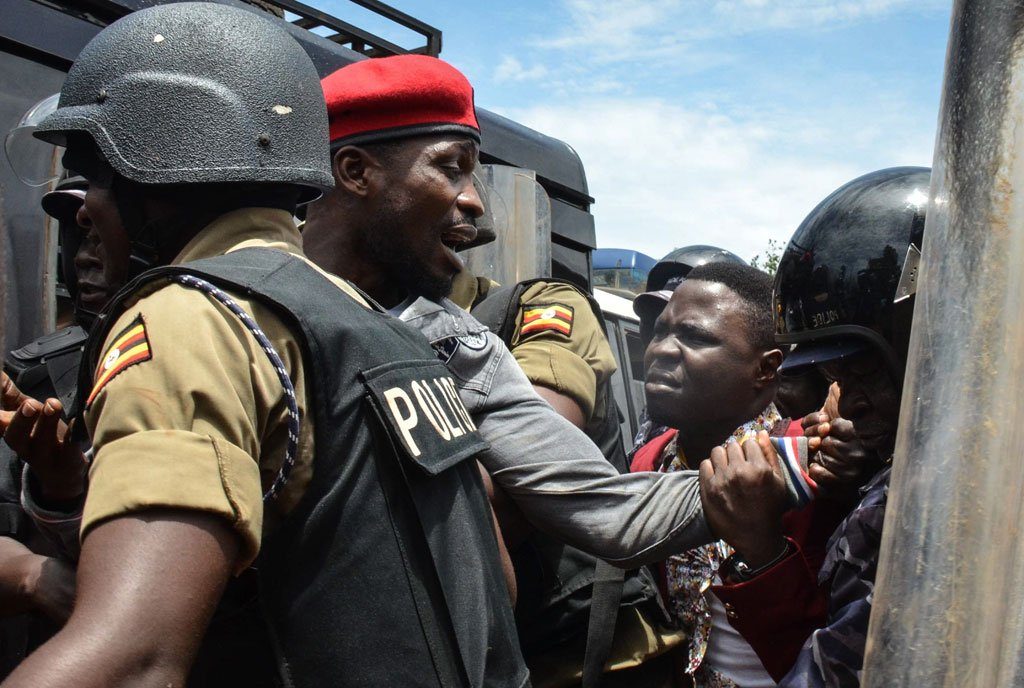 President Yoweri Kaguta Museveni has called upon the Uganda police force to desist from use of excess force while handling different people.
Museveni made this comment in his article on public assemblies where he noted that though Ugandans have a right to protest against anything, they have no right to destabilize other people's peace.
He condemned the manner in which the Uganda Police arrested Kyadondo East Member of Parliament and singer Robert Kyagulanyi Ssentamu alias Bobi Wine at his One Love Beach in Busaabala, Wakiso district where he had gone for his Kyarenga Extra concert, citing that there was no need to break his car.
Last month Police surrounded the vehicle and towed it for a few metres before breaking one of its windows, threw in a tear gas cannister and arrested him after the singer defied police orders denying him access to his beach.
"I also disapprove of the method the Police used to break the glass of Bobi Wine's car. They should have towed the vehicle to wherever they wanted him to be. I do not watch TV most of the time because of work," he added.
The Chairperson the ruling National Resistance Movement (NRM) also blamed opposition leaders specifically for causing unnecessary controversy yet "Uganda is making so much progress', urging them to present their counter audit to disprove him.

"Of course, there are also problems. However, the problems we have today are problems in progress. The problems we had in the past were problems in decline of the economy and country. Only the enemies or the uninformed can be unhappy with the progress of Uganda. What is legitimate is to say that Uganda can even do better. That is well intentioned criticism. To say that Uganda is collapsing and declining is dishonest or uninformed. I totally reject that dishonest audit and can prove it to the people," he said urging opposition leaders to preach unity rather than hate amongst people.