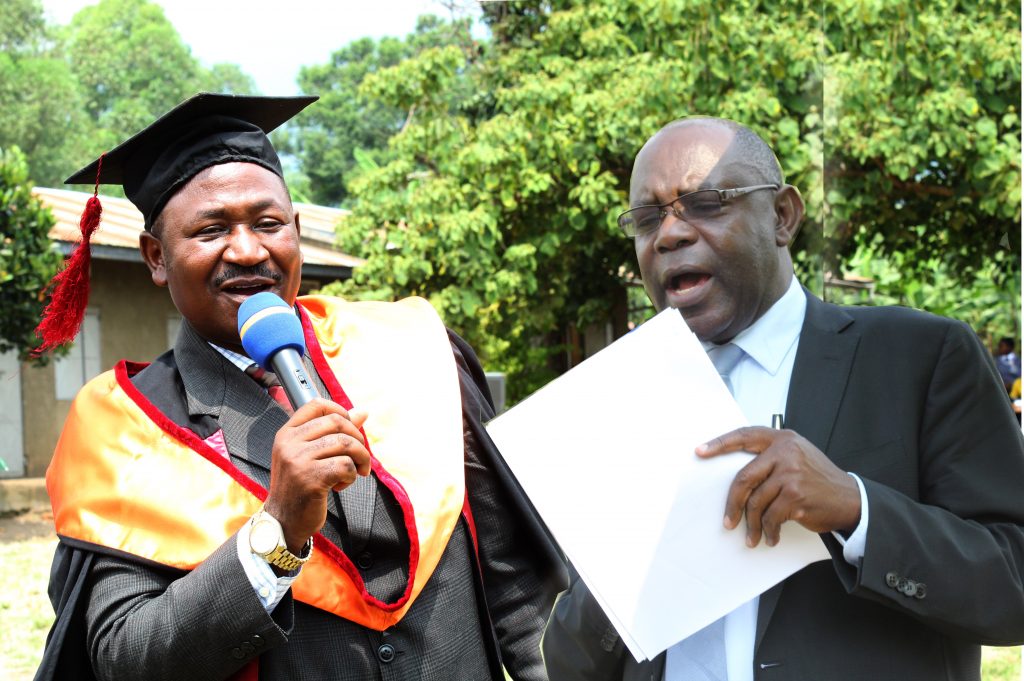 The ministry of education and sports Last month released the long awaited 2018 Grade III Teacher's Certificate in Primary Teacher Education (PTE) examination results.
In an event held at the Office of the President Conference hall in Kampala, Rukungiri Primary Teachers College, Canon Apollo Core Primary Teachers College (Kabarole) Mukujju Core Primary Teachers College (Tororo) emerged as top three countrywide.
Bushenyi Primary Teachers College and Bulera Primary Teachers College followed respectively taking the third and fourth positions.
Since inception, this becomes the first time Tororo district based Mukujju Core Primary Teachers College is appearing among the overall best performers, something that has abundantly fetched unmatchable jubilation in the entire region.
In an interview with Principal Mr. Muhindo Joshua, the triumph was attributed to intensified team work for both the staff and students, prayer, proper utilization of the available resources at the institution among others.
"2018 was my first year in Mukujju PTC and I want to thank God that all has started on good note. I believe that with intensive partnership between the students, administration and the community, I have no doubt we shall soon scoop the overall position because we now have all that it takes reign." Muhindo said adding that the victory has charged the morale of the rest of the students that used not believe that things were possible.  

During the issuing of results, the minister of Education and Sports Janet Museveni praised Mukujju in particular for great achievement and warned that all Teacher Training Institutions (TTIs) with an enrollment of less than 100 students will not be allowed to operate.
Considering that fees may be the only source of funding for these institutions, Museveni said this automatically indicates that standards are being compromised.
"I have been informed that most private institutions are operating with less than 50 students in the last two years," Museveni said.
"I think we should all be on the lookout for these institutions which really don't qualify even by just looking at them because they do a bad job for children. They produce half-baked professionals and that is not what we are looking for in teachers."
She added: "Those operating illegally register their students to sit examinations in other accredited institutions. This practice must stop."
The commissioner Teacher Instructor Education and Training (TIET), Dr Jane Egau, said some private institutions are also found of submitting fake documents.
"During registration, they give us clean files. When you go ahead to do monitoring, you see a completely different thing. There institutions operating with the first license and have never renewed them yet after two years, you are supposed to register," Egau said.
She added: "When you look at it economically, it doesn't add up if proprietors heavily depend on fees to run the institution. You need to pay tutors, buy instructional materials, construct classrooms, and feed students, among others. How will you achieve this with less than 100 students?"