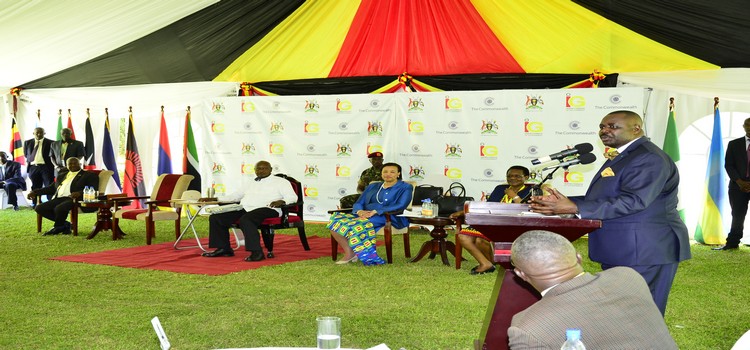 President Yoweri Museveni has defended the creation of the State House Anti-Corruption unit headed by Lt Col Edith Nakalema, saying the Inspectorate of Government is infiltrated by corrupt elements.
Museveni was received by Deputy Speaker Jacob Oulanyah to officially open the 9th Commonwealth Regional Meeting of Heads of Anti-Corruption Agencies at the Lake Victoria Serena Golf Resort in Kigo, where he made the remarks.
"When I appointed this State House group…it was not to replace the IGG but I think she [IGG Mulyagonja] was infiltrated by the group [corrupt]," he said.
The Commonwealth, said Museveni, can help Member States in retrieving ill gotten wealth stashed by the corrupt in foreign banks.
"When these people steal money, they take it outside [of the country]…maybe the Commonwealth can help us with that," said Museveni, who declared that the ruling National Resistance Movement is not afraid to crack the whip on the corrupt.

In December 2018, President Museveni deployed Lt Col Nakalema, who was fresh from a military course, to head the Anti-Corruption unit.
Lt Col Nakalema would meet intense criticism, with many viewing her role as meant to shadow the Inspectorate of Government.
Museveni warned the corrupt, saying ill-gotten wealth breeds an uncomfortable living.
"When they steal money, they take it where they think it is safer…that means they also know that the prosperity of a few in the society of the deprived is not sustainable," he said.
Oulanyah said the war against corruption has to be specifically waged to target the corrupt themselves, and that a new mind-set is required to eliminate the vice.
"The scale of corruption has become enormous; it needs a complete mind change because the laws are there, the institutions are there…so much money is thrown at these institutions but these problems are still there," he said.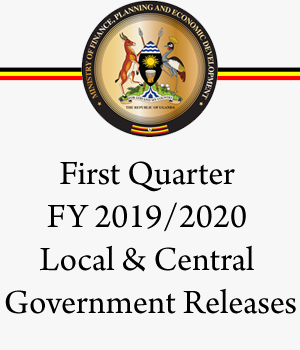 Dr Patricia Scotland, the Commonwealth Secretary General blamed poor service delivery and unemployment on corruption.
"It [corruption] undermines in ways that are tragic, the ability of our countries to deliver social services," she said.
Dr Scotland, however, lauded the Anti-Corruption agencies for what she called progress in the efforts to recover the corrupt's assets.
The Inspector General of Government, Irene Mulyagonja said her office is working hard to involve citizens in the fight against corruption.
"The emphasis of involving the citizens in the fight against corruption has been implemented by the Inspectorate of Government…we will publish the assets of leaders whose assets need to be verified," said Mulyagonja.
The Conference brings together heads of anti-corruption agencies in Commonwealth African states.
The ongoing Conference runs under the theme "The time to act, prevent corruption for sustainable development is now."
State Ministers, Hon Simon Lokodo for Ethics, and Hon Okello Oryem of International Affairs, were among the top government officials that graced the function