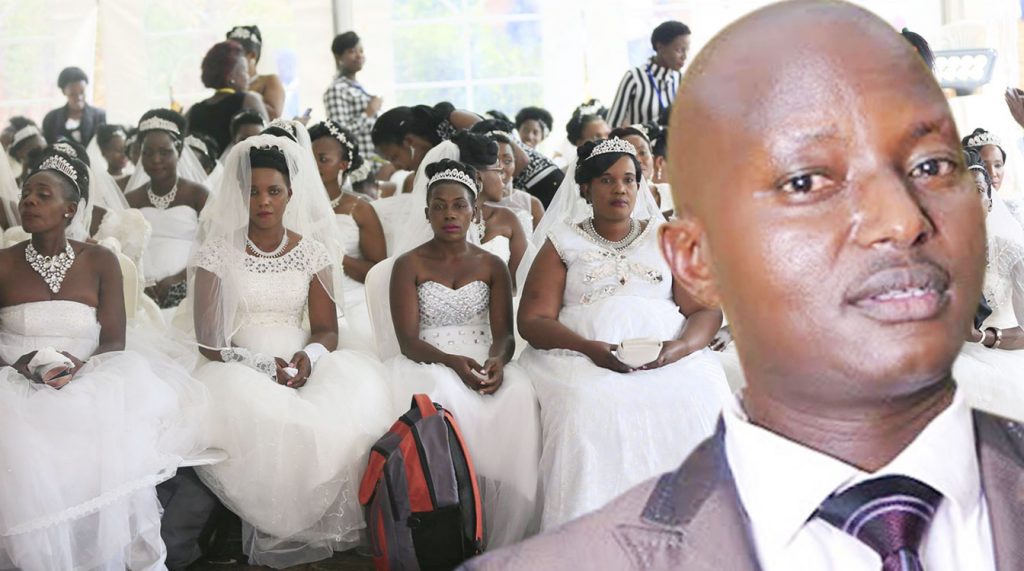 For about a fortnight now, celebrated city Pastor Aloysius Bugingo who doubles as the proprietor of Salt Media Limited has been battling a strong media backlash and controversy following his plotted move to marry a second wife.
Bugingo who has been preaching to Holy gospel of Christ for over two decades allegedly deserted his official home for another mansion in one of the Kampala suburbs where he now stays with his new mistress identified as Susan Makula Nantaba something that has sparked a lot of mixed reaction around the city.
In a brief interview with one of his followers Nabukeera Sandra revealed that the numbers at Canaan land (House of Prayer Ministries) are not to reduce soon over the family crisis Bugingo is going through, citing that they have even instead increased since it has given him unpaid for media coverage.
"I never came to Canaan because I knew Bugingo's wife or child and they mean nothing to me, we continue going there till now because of Pastor Bugingo as individual. So affairs to do with his private life are non of my business. I'm the one knowing where his (Bugingo's) prayers got me from but simply because he has opted to get a better wife can't be a reason for me to stop praying." Sandra said.
This devoted follower added that she doesn't care whether pastor Bugingo married the third and fourth wives but as long as he continues speaking to her spirit with the great holy message then exiting the Makerere, Kikoni based prayer center is more of an illusion.
"I hate it when people jump on things they don't understand, we are all sinners and no one has a right to judge the others. Some of the pastors making noise now support LGBT, others rape their followers, perform fake miracles and even others are extortionists we know them but we don't talk about them, so Batuvire Ku Pastor Waffe…..!! whether he marries his employee, let him be!." Sandra said.

At the start of the crisis, Bugingo who reportedly now stays in Lungujja in Lubaga division with his new catch, fled his Kitende home along Entebbe road after disagreements with his wife Teddy Naluswa Bugingo and his daughter Doreen Gift Kirabo.
Bugingo told his congregation at House of Prayer Ministries International, that his wife and daughter want to grab and sell church land.
While Bugingo claims Teddy wants to harm, the wife who is also a pastor says it's an excuse for getting another woman.
Teddy argues that on their wedding day, 29 years ago, they swore— for better, for worse, in sickness and health, and she intends to uphold the vow till death sets them apart adding that she is still in love with her husband and is not willing to divorce him and allow him marry another woman.
"I still love him. He is my husband and we swore at the altar to stay together for better, for worse," she said.