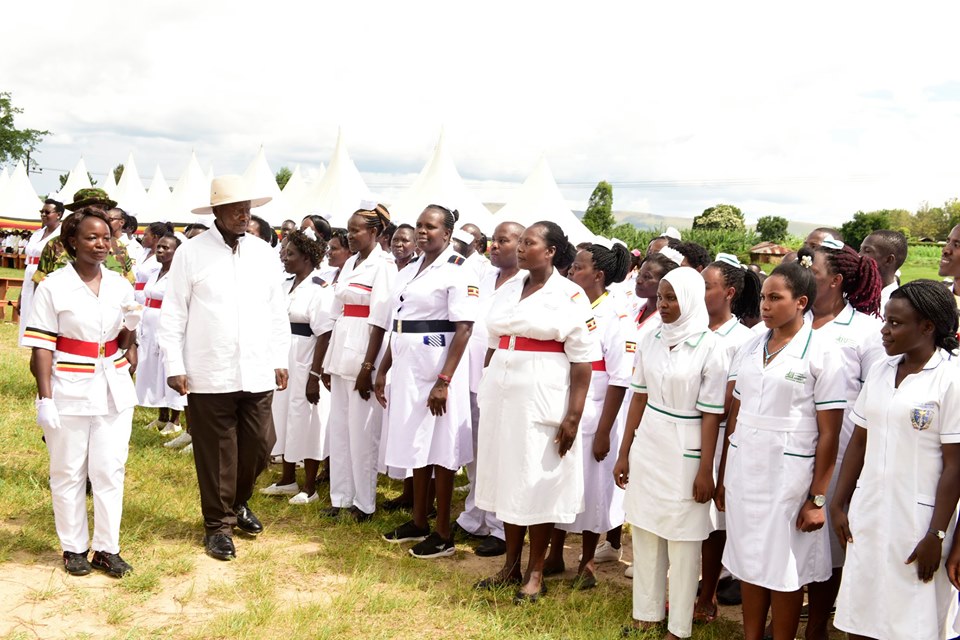 President Yoweri Kaguta Museveni has implored civil servants to become calm as government devises means to improve their salaries.
Speaking while Officiating the International Nurses Day celebrations at Kyamate Secondary School grounds in Ntungamo Municipality, Museveni noted that its not wise for government to use more money than it collects on salary enhancements.
"The salary of government workers, especially the scientists will no doubt be bettered and matched with those of their peers in the region. It is just a question of time but will be implemented as our revenues increase." Museveni noted.
He added that We have had to balance increasing salaries with other development demands like building roads, dams and others.
"You must have seen how smooth the road is all the way from Kampala to Ntungamo. As the economy grows, it gives us latitude to do more." There by suggesting and backing the idea of increasing lunch allowances for nurses and building more training schools.
In a special way president congratulated all the nurses and midwives on this special day when their service to humanity is celebrated.

"I thank you all for making it to these celebrations and urge you to continue serving your country selflessly." Museveni added.