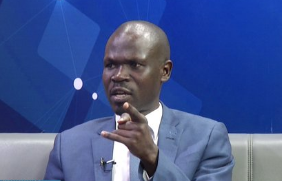 The controversial human rights lawyer, Luyimbazi Nalukola, has said human rights violations will continue to raise, if state coercive force against opposition leaders, illegal eviction of people remain unchecked.
Mr. Luyimbazi was delving into a number of cases of human rights violations that have recently taken shape in Uganda. "Human rights violations can only stop when the sate focuses on building credible institutions that can independently execute their respective duties in accordance with the law without interference from the presidency."
"Government institutions accused of gross violation of human rights are at the mercy of the president and it is him who determines their pays, action when people go on streets to express their grievances. Their voices are normally responded to by teargas and bullets other than addressing high pressing issues that are being raised."
The experienced lawyer who has handled a number of risky cases including Jamir Mukulu and other 37 suspects who are held over murder, rape and other 20 offences, said human right violations does not only affect individuals but other people in the community.
Being part of the legal team of the applicants in Age limit case, Luyimbazi, said he was disappointed by the Supreme Court ruling that upheld Constitutional Court's decision. He said substantiality test was not applicable in that regard.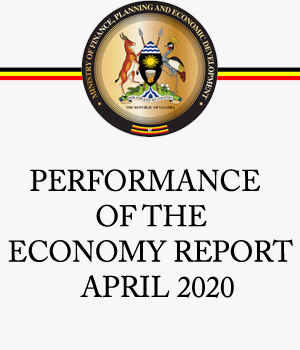 "It is not applicable in that jurisdiction, it only applies in election petitions where one can challenges a specific procedure but not the whole process, our clients challenged the whole process of enacting the bill which included violence, blocking of MPs consultative meetings by the police, lack of certificate of compliance from the Speaker, etc." he said
In Court cases where state has interest, sometimes rulings are made in favour of them (state). Do not blame those judges for decisions they take, they are appointed by an individual (President), approved by the parliament where the president has majority members, so their independence is doubtful.
"Some Courts don't exercise their independence, there needs to be separation of powers. Take a look at this scenario, when the state use coercive force against some individuals, judiciary with judges appointed by the fountain of honor have to check it, so they have to be brave enough to take the right decision,"
Luyimbazi Nalukola, Ladislous Rwakafuzi, Shaban Sanywa are often criticized for defending suspects charged with capital offense where their face charges of terrorism, murder, aggravated robbery, among others. He said those who criticize them don't consider, the principal of presumption of innocence.
"The beauty of prosecution is that those who alleges must prove without reasonable doubt. My intention is not to have wrong doer exonerated but have them tried with the due regard to justice and constitutional process. In capital offense, it is mandatory even when they can't afford to have legal service, the constitution commands the state to avail them for fair trial." He said
He said we should never lose hope in humanity, every suspect should be regarded legal practice, "Unkind people deserves kindness and the only way they will do well for others. We should not focus on negative side of man and forget the good things about them. Man is like a star, the whole does not shine, and it has the dark part of it" he added.
Me and Rwakafuzi we were sometimes back bashed by the late mosey radio supporter for defending Godfrey Wamala alias Troy who is alleged to have killed the celebrated music icon, Mowzey Radio aka Moses Ssekibogo. He said at Nalukoola, Kakeeto advocates and solicitors, they duty is to defend victims of human rights violations on top of other cases