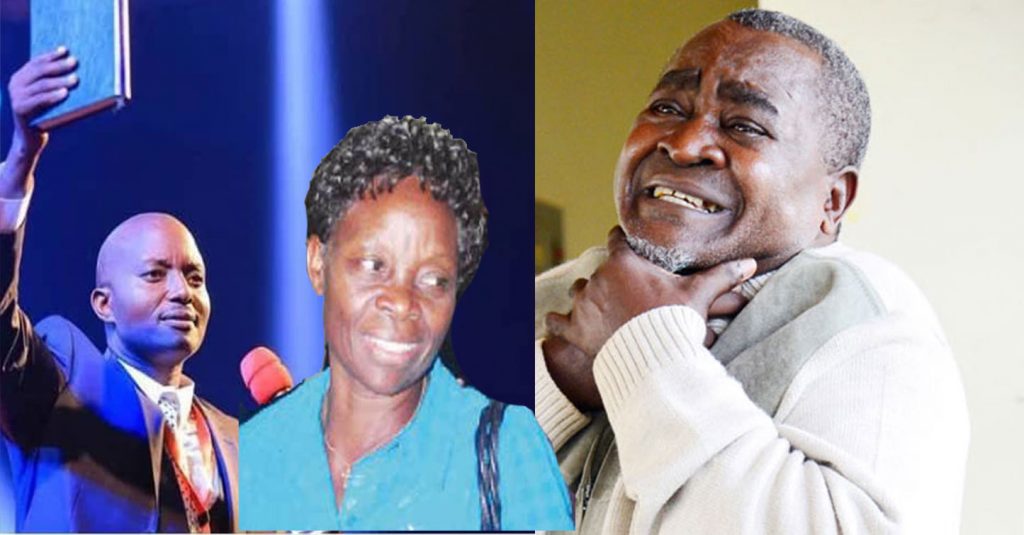 With less than a fortnight after Pastor Bugingo successfully filed for divorce from his 29 year old marriage, more related cases have continued after laying a perfect example to the public.
News reaching our Desk indicates that a top Bugingo fanatic Dr Margaret Musoke, who doubles as the wife of former Vice President Dr Gilbert Bukenya has also dragged her husband to court seeking to end their marriage of 45-years over alleged string of extra-marital affairs dating as early as 1982.
Margret who occasionally tunes to the pastor Bugingo's summons took the inspiration after the Canaan Land and Salt Media proprietor unmasked how filing for divorce was a Godly act, a close relative revealed to us.
In her divorce application, Dr Margaret Musoke says Gilbert Bukenya has committed adultery with several women in the course of their marriage including singers Irene Namubiru, and Sheila Nvanungi.
She also named Jamila Nakku, Teddy Ndagire, Stella Njuba, and Margaret Nyabongo among others whom she said have caused unfathomable distress to her life.
"The respondent has had several other marital affairs, which have been highly publicized in the media much in my shame and ridicule. These women, among others, include Ms Irene Namubiru, Princess Sheila Nvannungi", part of her application to High Court Family Division read in part.

Dr Musoke also states that her husband abandoned their marital home, in Ntinda, Kampala in the year 2012 for a secluded residence in Garuga, Katomi where 'he hosts scandalous sensual parties, including the infamous bikini parties with young girls and socialites'.
"The respondent has deserted your petitioner at the family/ matrimonial home, engaged in endless instances of adultery and infidelity and subjected your petitioner to endless distress and abuse amounting to cruelty", she stated in the application.
She asked the Court to dissolve their marriage. Bukenya and wife were joined in the Holy Matrimony on September 21, 1974, at St. Augustine Chapel in Makerere University, Kampala.
Bukenya graduated with a Bachelors of Medicine and Bachelors of Surgery at Makerere University in the 1970s before working briefly at Mbale Hospital as a medical officer up to 1982 when he left for Papua New Guinea together with his wife.
While outside Uganda, he obtained degrees of Master of Sciences, Doctor of Sciences and Doctor of Philosophy, specializing in public health.
In 1992, the couple returned to Uganda and Bukenya was also appointed the Dean of Makerere University Medical School from 1994-1996.
Bukenya joined politics in 1996, where he became a Member of Parliament for Busiro North. At the time, he was also chairman of the ruling NRM in the Buganda region. He replaced Specioza Wandira Kazibwe as the Vice President of Uganda in 2003 and later lost his Member of Parliament seat.
The two have three children; Richard Mutawonga Bukenya, 45, Georgina Nabukenya Bukenya, 42, and Gilbert Roy Bukenya Kamoga, 37.