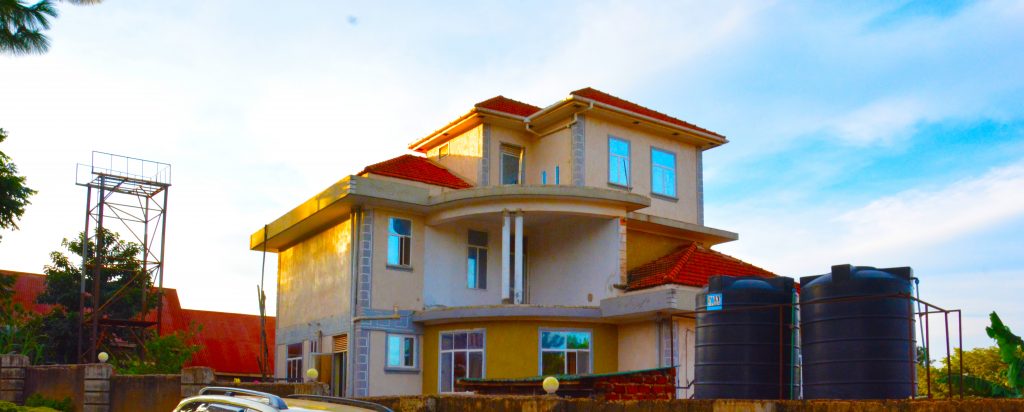 As some words and songs go against odds and become anthems in the city, it practically wise if one said that Gender, Labour, Social Development and Culture State Minister Hon. Peace Mutuzo, Ebbango Baliwanika (setting grade so high!!). Like it or not, the soft spoken politician is busy living in your future dreams and aspirations with mansion estimated to have swallowed close to 1 billion shilling.
Besides the huge farm in the village, Community Development projects and the fleet of cars, Mutuzo's Multimillion mansion has thrown the country into multitudes of mixed reactions over its nature, makeup and maintenance visa-vi the duration she has held the juicy office. This mansion is under surveillance, has a gym, no swimming pool but with classy compound.  
This Four strode Hotel-like residence is located in one of Kampala City urban suburbs (Scene withheld) where she stays with less than 3 people in the main house implying that calculatedly each person naps on the entire floor.
Though it looks beautiful and fully finished, according to our insider, this mansion continuously undergoes several repairs on complains by Bunyangabo's princess who says the colours no longer suite her standard over and over.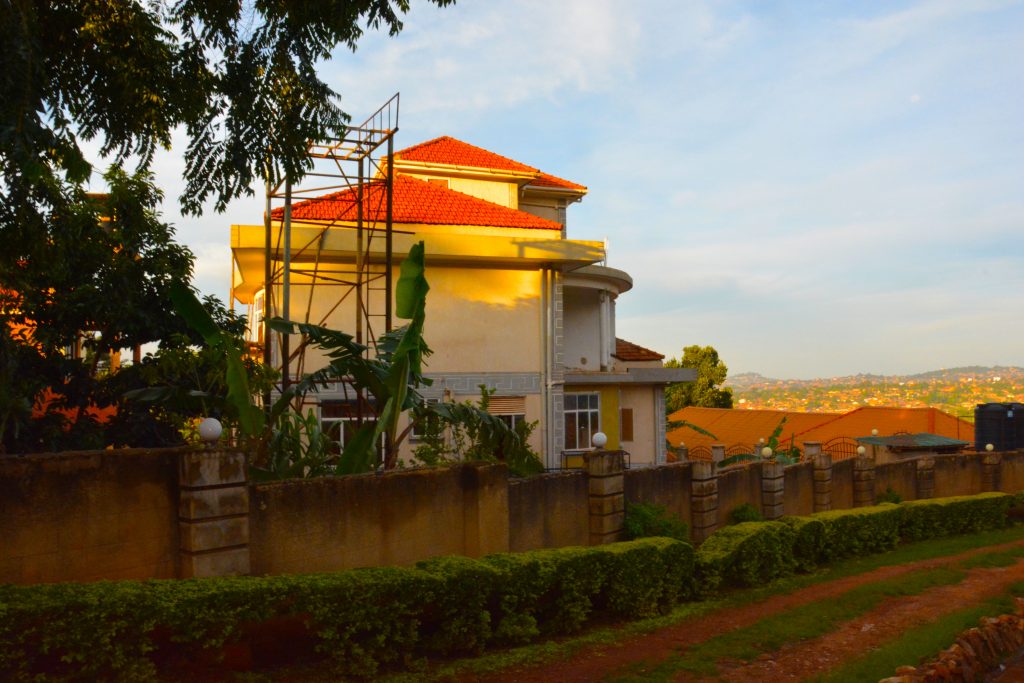 "Yes, we call her Mama here because she treats like her real children. All I can say about her is that unlike other politicians, Mama loves people regardless of their way of life or social status but that doesn't take away her love for classy things, Mama ayagala Amassape!!." Said our insider.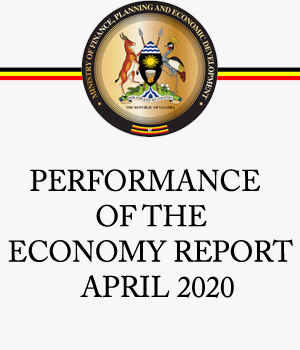 Background
Peace Regis Mutuuzo is the Minister of State for Gender and Culture in the Ugandan Cabinet, a position she assumed on 6 June 2016.
She was born in on 2 May 1975, in Rwimi sub-county, Bunyangabu County, formerly part of Kabarole District, in the Western Region of Uganda. She studied at St. Peter and Paul Primary School, Katikamu SDA Secondary School and at Mpanga Secondary School in Fort Portal where she was the head-girl.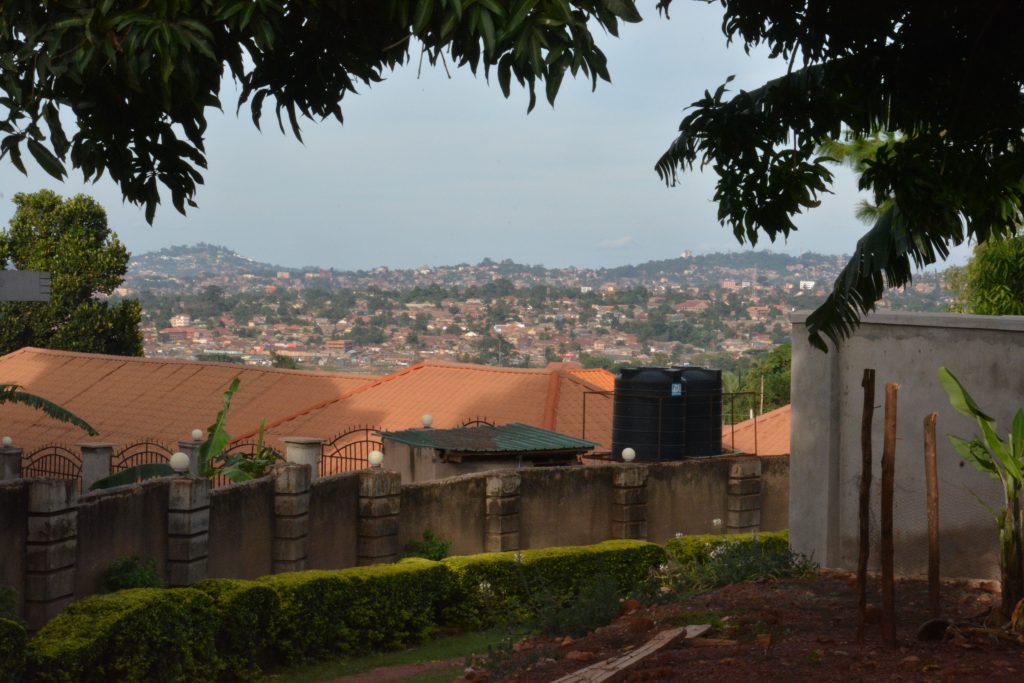 Mama Bunyangabo attended National Teachers College Kakoba (NTCK), now a component of Bishop Stuart University in Mbarara, graduating with a Diploma in Secondary Education and she served as the president of the students' guild at NTCK.
She then joined Makerere University, the oldest public university in Uganda, graduating with a Bachelor of Environmental Science and Later obtained a Master of Public Administration and Management from Uganda Management Institute in Kampala.
Prior to joining active politics, she worked with Give and Take company owned by John Sanyu Katuramu (serving life sentence in Luzira Prison) and later in the Office of the President, as the Private Secretary to the President of Uganda.
In 2016, she contested for the position of Woman Representative for Kabarole District, but was defeated in the primary elections of the National Resistance Movement political party. On 6 June 2016, she was appointed State Minister for Gender and Culture.
One of the first tasks she embarked on in her new ministerial post is the problem sexual violence. Another item on her agenda is the planned re-development, expansion and renovation of the National Theater, which was built in 1959 and is now too small to accommodate large audiences.
Since then has been much known for being a very loyal servant to president and one of the few confidants highly celebrated for articulate and smartness.