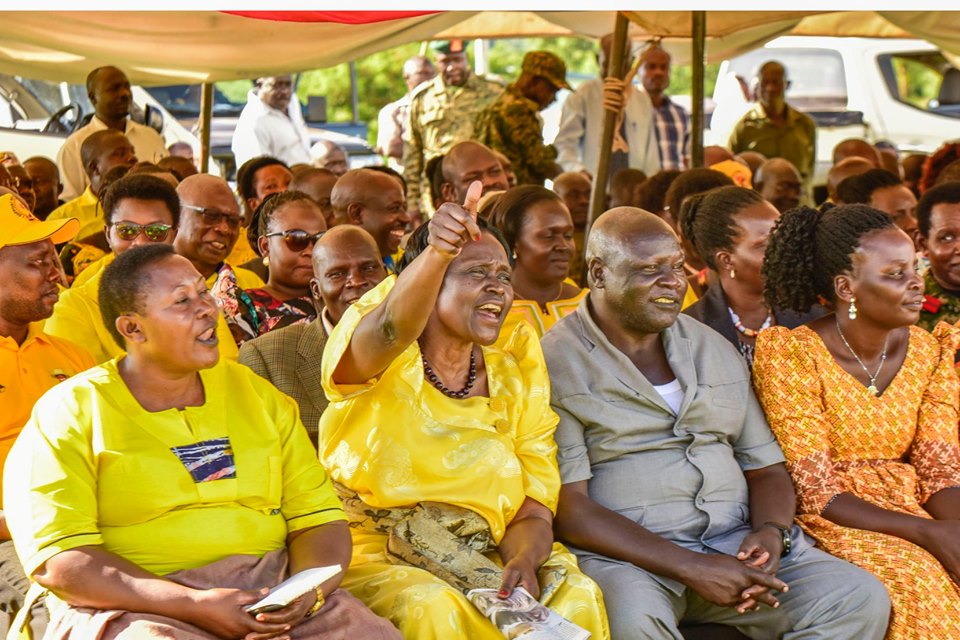 Kitugum Member of Parliament Hon. Beatrice Anywar has joined hundreds of Ugandans especially those from the Acholi region advocating for president Museveni's Sole Candidature come 2021.
In a glamorous event held at National Teachers College Unyama grounds, in Gulu Municipality Mama Mabira categorically made it clear that Museveni is better than all those hoping to contest against him.
She added that Uganda as a country would have lost a lot if he is not voted back to power since the opposition leaders are not even his half.
The former Forum for Democratic Change Party member described President Museveni as a man of the people and peace lover.
It should be noted that the grounds were this event was held were once an IDP camp, but as a result of the peace that was restored in the region, it has now been restored to a fully functioning teacher training centre.