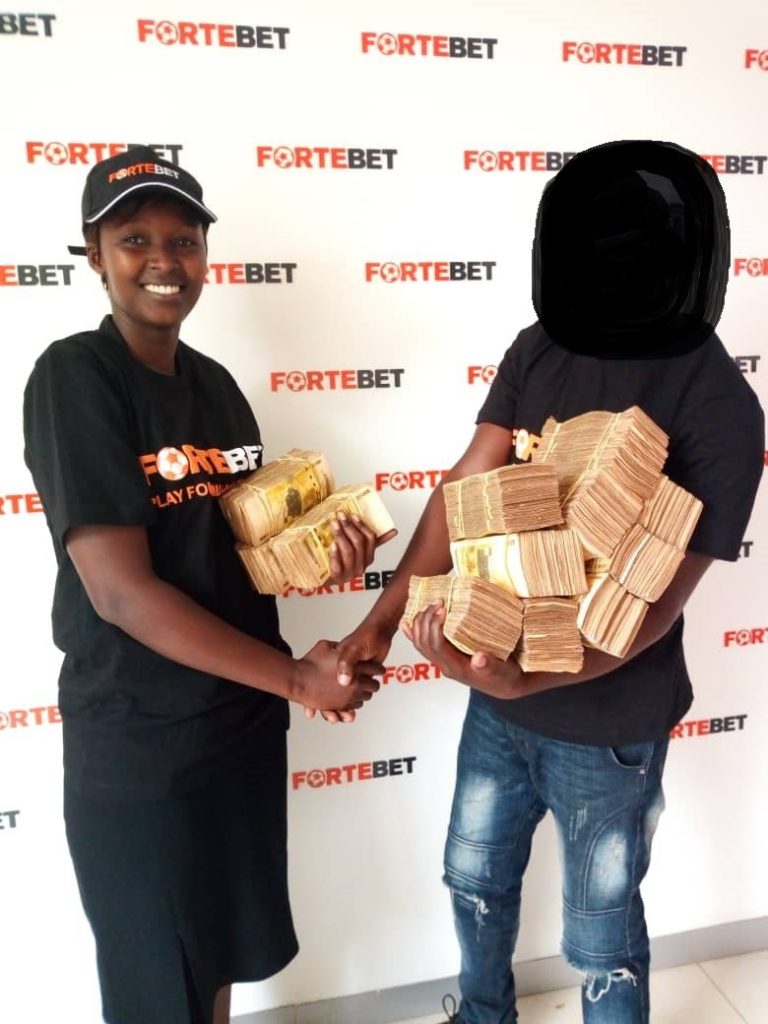 "Before, I Won 63,000/=, 77,000/=, 77,000/=, 98,000/=, 98,000/=, 235,000/= And 700,000/="
May 26, 2019 marked the beginning of a new era in the life of one of Fortebet's clients in Jinja.
This historical moment followed his incredible win that the winner says it will certainly deliver his long awaited dream of being one of the biggest poultry suppliers in Busoga region.
Eric Kedi, a resident of Bugembe on that day entered Fortebet Jinja main centre and placed on his betting slip over 40 selections. With only 1000/= available on him for staking, he had to go for the safest odds/selections possible. He looked through virtually all leagues across the globe, going for 1, 1X, 2, 12 and overs 0.5, 1.5 which resulted into a win of 37,494,452/=.
On Monday at exactly 2:00PM, Kedi with his ticket number 2914643746907727, in company of his colleagues as witnesses arrived at Fortebet head offices at Kololo to pick his money. Rightly so, the money was handed over to him by Fortebet's accountant, Davis Ssendagire.
Ssendagire said, "Even when the common leagues come to an end, Fortebet offers remain very rich with thousands of games to bet on because the world of games and sports never comes to an end."

Kedi said, "I have always had a dream of setting up a model poultry project but the problem has been capital. Now that I have the money, I am going to be the largest poultry-products supplier in Jinja and the entire Busoga region."
In his message to fellow bettors, Kedi said that, "Everyone has his/her chance in betting. The moment you give up, you will have given up your chance. You need to position yourself well so that your chance meets you prepared. Secondly, avoid getting so addicted to betting."
Here is the winning Ticket