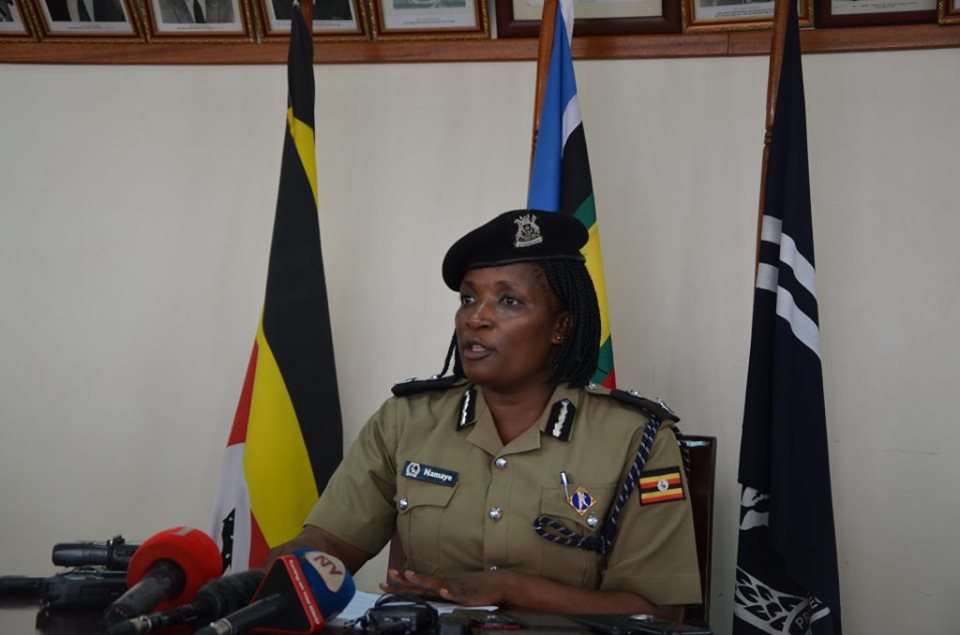 The Uganda Police has this morning issued tight security that will be followed as the country marks this year's Martyrs Day celebrations will be held on Monday 3rd June 2019.
According to the deputy Police spokespersons Polly Namaye, there are three different venues that we expect pilgrims to gather, among them which include Namugongo Catholic Martyrs shrine, Anglican Martyrs Shrine Namugongo and Mamiree.
She notes that according to the church representatives, millions of people are expected to grace the event from all over of the world therefore as security, they have put up measures to make sure that all the pilgrims reach safe at their destinations.

"On D-day, we shall deploy both overt and covert personnel from police and other security agencies. Police marine unit has also stationed on the water sources to prevent any body from drowning. There will be traffic diversions on most routes leading to the shrines and we request the public to follow the guidelines that have been put in place." She sated.

Namaye added that CCTV cameras have been erected in various spots around Kampala Metropolitan Policing Area and they will also be used to monitor both pilgrims at the shrines and routes they will use. In addition to that, aerial surveillance will be used from the police Air wing.

"We also want to caution pilgrims, who come with children, to, at all times, be with them to avoid incidents where they will get lost. This time round, representatives from Child and Family Protection Department has established a tent that will act as temporary ground where lost children will be kept. Parents will be able crosscheck in the tent whenever your child is missing." She noted citing that they shall also put up a complaint desk where cases like thefts, or loss of property or persons will be registered.

she also made these key issues;

Pilgrims are advised to come with only essential items. Items that can cause harm to others or breach security will not be allowed in and out of the shrines.

We shall also have our health teams on standby in the health tent which has already been set up at the shrine.
Ambulances from the UPF, UPDF , Ministry of health and Red Cross have been stationed at the shrines.
Poor hygiene can also be a security threat, so we implore all the pilgrims to keep hygiene at this year's Martyrs Day.

Service providers are requested to keep time as per the church communication.NO service provider will be granted access to set up their station at the venues on 3rd June. This will be done to help security in planning and also looking for threats early enough.
The residents in the neighborhood are asked to be patient with these guidelines.

Lastly, we would want to caution the public to be aware of their environment and report any suspicious persons or activities to police .The Police and its sister security agencies will be working with other stake holders like religious leaders as well as ministry of Tourism Wildlife and Antiquities to see that this year's martyrs day celebrations ends successfully.

The Public and pilgrims are advised to call the numbers below in case of any threat or emergency.
Namugongo Police Helplines
1. Catholic shrine Toll Free : 0800300102
2. Anglican Church Toll free. :0800300108
3. Mamire ( New site) :0800199192
4. 999
5.112