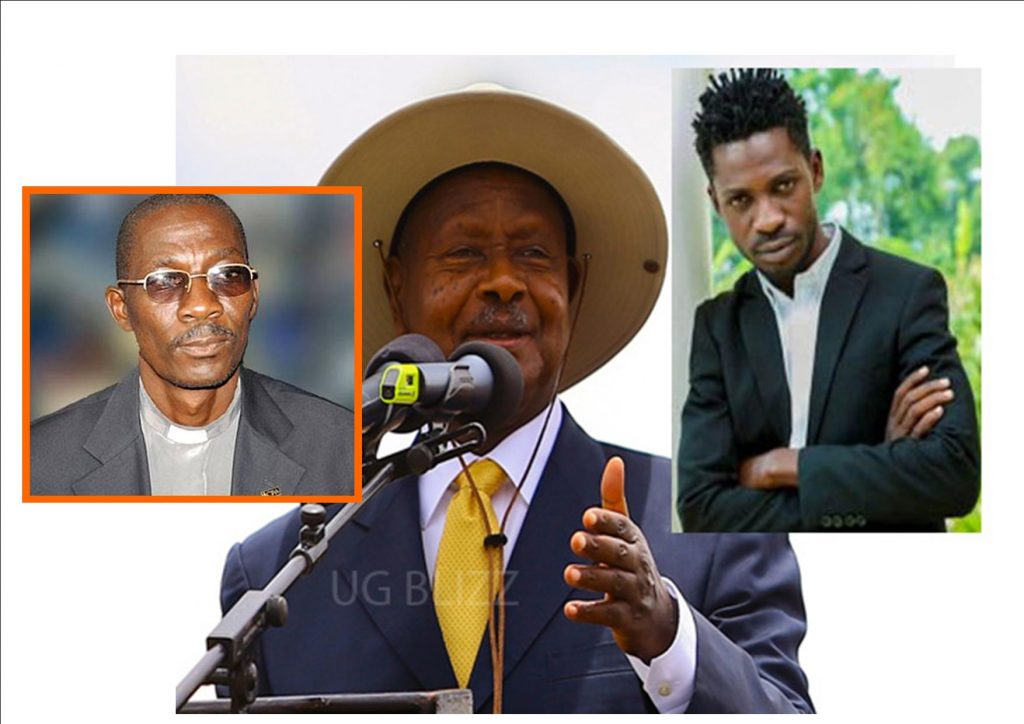 Former Mukono South Member of Parliament Hon. Rev. Bakaluba Mukasa has deserted the ruling party for Bobi Wine's People Power pressure group.
The soft-spoken man of God made this decoration ahead of the martyrs day were he revealed that its time he focused on working for his people.
"Am now a member of the DP and People Power and a staunch supporter of change. It is true I have been in NRM and just like how my friend Nambooze (MP) said recently when we were in Seeta that time comes and one leaves the bus, I also come out of it at this stage" Bakaluba said.
Bakaluba lost the parliamentary seat after he was defeated by former Mukono Mayor Hon. Johnson Muyanja Ssenyonga something that forced him to claim that all that transpired in the National Resistance Movement primaries was a mere witch-hunt.
However after this mega decision, some of his voters Commented that Bakaluba must retire from elective politics since it doesn't matter even if he joins People Power or NRM citing that he has nothing new to offer to the country.