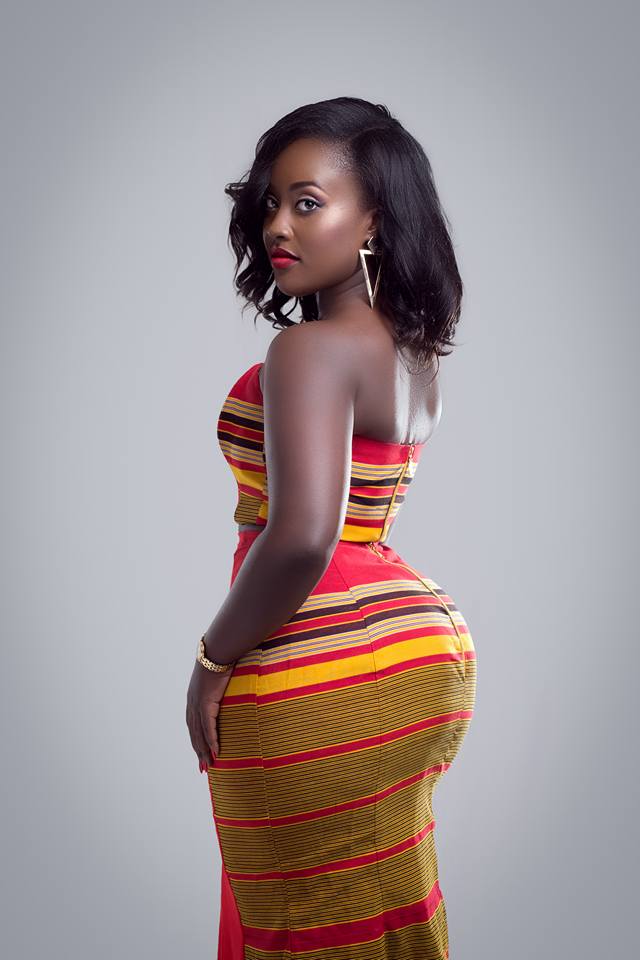 Life continues becoming unpleasant for the city photographer Martha Kay who nude pictures were released last week over un clear reasons.
News reaching our desk indicates that the rift between Martha and her Ex-lover Banet continues deepening after receiving threats to be arrested. This was after Martha filed a case of breach of privacy and imploring the Uganda police to keep the 'immoral and jealous' behind bars.
However controversial Banet has gone against odds and warned the curvy Uganda Christian University Alumnus to stay out of his life for and stop talking about him.
He says if Martha doesn't keep her mouth shut, he is set to release their sex videos too including those where she was snoring like a wild animal.
Though Martha furiously replied by enrolling for a chain breaking prayer that will ensure that this loose due doesn't see the doors of heaven.
"Shut up, I don't care what you do, why did you cheat me? Anyway is heaven your father's land?" Banet said in a thread of chats that we have seen.

It should be noted that government is still hunting for Martha Kay and one Shawuwa Kasule, daughter of Kibuli supreme mufti over the release of their explicit pictures.
According to Dr Annette Kezaabu, the chairperson of the Pornography Control Committee said, the two girls ( Martha Kay and Shawula Kasule, the daughter of Sheik Siliman Kasule Ndilangwa, the Kibule-based Supreme Mufti) will have to explain to the committee how their photos ended up in public.
"I just returned from abroad yesterday [Sunday] but we've taken interest in Martha's case and that of the Supreme Mufti's daughter. Our committee will meet on Wednesday (June 5) and thereafter work with police to cause their arrest. In these two cases, we have no other suspects apart from the two girls themselves appearing in the photos naked. They will have to come before the committee and explain how their photos ended up in the public," she said.
Dr Kezaabu said she had not been able to talk to the two girls because their known phone contacts are switched off.
"I have been trying to reach Martha but failed. Even the other girl. I talked to Martha's mum who said all her phones were switched off," Dr Kezaabu said.