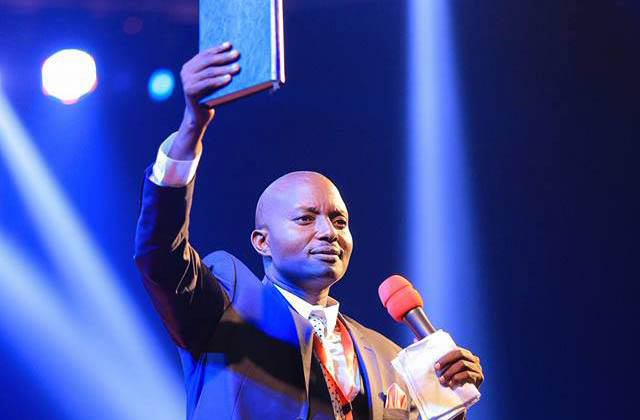 City Pastor Aloysius Bugingo has revealed how challenges narrowly made him commit suicide at a tender age.
Speaking during the Lunch Hour Cast on Monday Morning, the celebrated man of God underscored how it's the summon during the holy communion that made him overcome the terrible evil temptation in the year of 1990.
"I want to thank God who saved me, the Reverend preached to me that committing suicide means cutting life of someone you never created. Implying that while dying one who committed falls like a grasshopper into a collection drum." Bugingo said.
He added that after this scenario, he suggested to join Islam a mission he also narrowly executed till the last moment when he failed to get answers to his questions.
"I had become a Muslim and I loved the Islamic faith so much. For the time I was there, I had mastered the basics and some key prayers but I only got a problem with the Language of prayer. They pray in Arabic and to me it became so difficult to believe a God who doesn't speak my mother tongue. Can you imagine, I was told that If commit a sin suing Luganda God listens but praying Using Luganda was not right, how!." He noted adding that he had joined with a colleague called Pascal who surrendered immediately and till now he is still in the Islamic faith and was named Abas.
Bugingo also revealed that he doesn't regret failing to join the Islamic faith since he is now leading one of the leading prayer centers in the country.

He added that its rare to find an year old church having the great success he has attained at Canaan Land.
"Some of you people have been lied to by some fake pastors without even a droplet of Kerosene. But as far as I know is that I have a lot of anointing oil and heavenly powers not to prophesize what you ate last night but speak to your future and blessings upon your life." Bugingo noted.