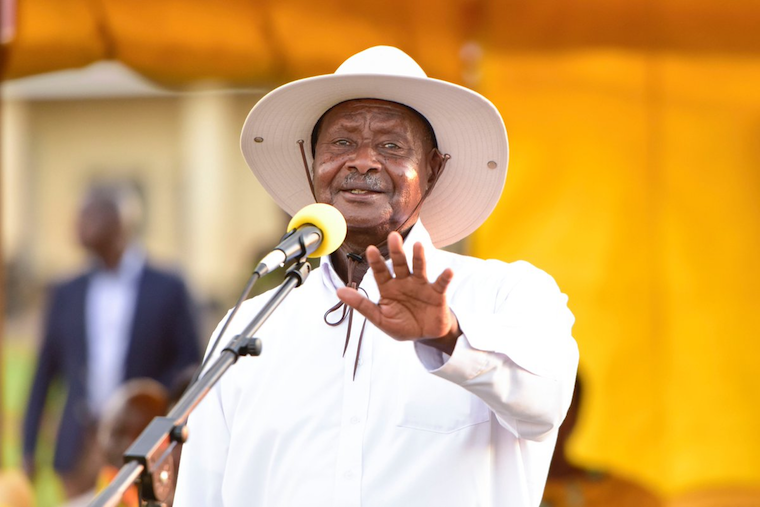 President Yoweri Kaguta Museveni has hailed Ugandans and the ruling party for helping the economy to thrive.
Speaking during State of the Nations address at the Kampala Serena Hotel last week, Museveni noted Uganda has one of the fastest economies in the world.
He noted that between 1986 and 2015, the economy grew at an annual average rate of 6.92% while per capita income grew at an annual average rate of 3.6% over the same period. Thereby citing that there is no European country, not even the USA (except West Germany between 1950 and 1980 which did 3.8%) has grown its per capita income at the same rate as Uganda over a period of three decades. Only East Asian Tigers sustained per capita income growth of 5.6% during their intense period of transformation between 1960 and 1990.
"The growth of the per capita income at such high rate was in spite of the high rates of population growth of 3.3% per annum. In order to put this issue in perspective, Ugandans should be informed that between 1951 and 1961 during the colonial system, GDP per capita grew by 0.14%; between 1962 and 1970, it grew by 1.4%; between 1971 and 1980, it declined by -2.9%; and between 1982 and 1985, it grew by 0.8% and between 1986 -1995; it grew by 2.8% and between 1996-2009, it grew by 3.6%. All this in spite of the strategic bottlenecks such as shortage of electricity and high transport costs that were not yet addressed that time. Note that per capita income is GDP growth minus population growth." Museveni stated.
He added that to put it in a global context, between 1986 and 2015, Uganda was the 17th fastest growing economy in the world, the 4th in Africa. If we remove mineral-rich countries from the sample (because they were enjoying God's or nature's bounty), Uganda was 11th in the world, 1st in Africa.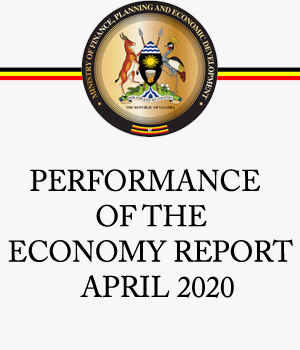 "This achievement is the more impressive because Uganda was in civil war from 1986 to 2005. The country is surrounded by Sudan to the north, which was in civil war for the first 20 years of Uganda's growth (1986 to 2005). To the west is DR Congo, which has been in civil war between 1996 to now. To the south is Rwanda, which was in civil war between 1990 and 1994. To the east is Kenya, which was stagnating economically between 1986 and 2002." Museveni said and below are the statistics to his speech.
Performance of the Economy
The size of the economy is Shs 109.738 trillion in FY 2018/19 equivalent of USD 29.5 bn. The income per person is now equivalent to US$ 800. Although this is below the level required to the attainment of the Middle Income Status, the renewed impetus of the economy and the large economic base being created will catapult the economy to prosperity within a short period in the future.
By the Purchasing Power Parity (PPP) method of computing GDP, the economy now stands at US$88.6billions which translates into US$2,400 per capita.
If this method was used, Uganda would already be a middle income country. However, we are not going to use short cuts. We shall use the export promotion and import – substitution routes to storm across the medium income barrier, not just the purchasing power route on account of our low cost of living advantage, but by the exchange route method. It is now within reach.
Expanding the Economic Base
Uganda's economic growth and development outlook is positive, with the economy projected to grow at, at least, 7 percent in the medium term, but could even be higher given that we have now sorted out the key constraints to growth. The basis for this very positive outlook is the following:
i. Industrialization to promote exports using primarily agriculture as the base; this includes industrialization along the agricultural value chain, light manufacturing and processing our minerals into finished products; and further diversification of the manufacturing sector to increase exports.
ii. Increasing production and productivity in the agricultural sector by investing in quality inputs, extension services, storage facilities, access to markets by improving standards and quality of agro-processing. Government is also boosting the capital base of UDB to be able to lend to agriculture as well as small scale industry. In addition, Government is implementing targeted interventions in the Coffee Sector (Coffee Roadmap 2020), Tea and fruit processing e.g. the Soroti Fruit Factory and supporting agricultural zoning and out grower model around the nucleus farmers. We are also working on stabilizing agriculture through irrigation.
iii. The commencement of oil and gas production and work on the Oil Pipeline and the Refinery will be starting soon.
iv. Strengthening local content so that Ugandans can be integrated into wealth creation as the economy expands, including improving local production and supply capacities.
v. Improving efficiency in the execution of public investment, to improve the returns on investment especially in the areas of energy, transport, agriculture, tourism, water for consumption and production, and in education.
vi. Harnessing the benefits of regional integration through trade and strengthening intra-African trade.
vii. Improving labour productivity through skills development tailored to labour market demand.
Therefore, a firm foundation for industrialization and especially manufacturing has been laid. We now have the fruit industry in Teso and Luweero; Dairy industry in Ankole; Vegetable Oil industry in Kalangala; and Tea industry in Toro and the Kigezi sub-regions; etc., etc. Government is providing financial support to tea factories in Western Uganda including Kigezi Highland Tea Co. Limited, Kayonza Growers Tea Factory and Mabale Growers Tea Factory Limited.
In addition, Operation Wealth Creation (OWC) has increased the supply and distribution of tea seedlings in the region. In the North, Government has taken up a 32% stake in Atiak Sugar Factory which has a nucleus farm and an outgrowers scheme which will create jobs and promote agro-industrialization in this region.
Government is prioritizing investment in Industrial parks to support industrialization and create jobs. Notable progress has been made in Kapeeka Industrial Park where manufacturing of tiles and other products is already on, Kampala Industrial and Business Park where construction and provision of various utilities is soon starting, Kabaale and Mbale Industrial Parks where work is on-going, etc. So far, there are 284 new factories already in the Industrial Park at Namanve; 11 in Luzira industrial and Business Park; 10 in Bweyogerere industrial estate; 8 in Jinja industrial and Business Park; 10 in Soroti industrial and Business Park; 16 in Kasese industrial and Business Park; and 42 in Mbarara SME Park. The total factories in Uganda are today 4,900.
International Trade
As regards international trade, our exports revenue of goods and services grew at 8.2 % in 2018/19, amounting to USD 7.012 billion (US$3.8billion being earnings from trade in goods, US$1.89billion from services and US$1.312billion from remittances). The total Import Bill for goods and services stood at US$8.8billion, creating a trade deficit of US$1.86billion. Under the 2020 Coffee Road map which I launched a few years ago, the volume of coffee exports reached 4.5 million bags in FY 2017/18 earning the country US$ 492 million. Light industrial goods exports fetched us US$ 382 million, while tourism revenues amounted to US$ 1.0 billion in the same year.
If we can increase production per hectare of coffee as an example from the current 0.67 tonnes to 2.2 tonnes per hectare like in Brazil and Vietnam, Uganda would be earning about US$ 2 billion from unprocessed Coffee alone. At 2.2 tonnes per hectare, Uganda will produce 21 million bags of green coffee and if this coffee was roasted here (roasting alone), Uganda would fetch US$6.7billion. But if it was transformed into soluble – instant coffee, we would then generate US$16.8billion for the country. This is possible.
We just need to be better organized and focused on distribution of better seedlings, better harvesting, post-harvesting methods and storage. We are going to process much of this coffee. By processing 60,000 tonnes of coffee, per year, by Ms. Henrica Pinetti's factory, Uganda will earn US$330million.
The acceleration of the economic growth is partly due to the correct decision we took in 2006 of prioritizing roads and electricity, the details of which I will give later in this speech.
Although full rationalization of the results of this prioritization has not been fully realized, especially in connection with lower transport costs and costs of electricity, the more awareness that there are better roads and more abundant electricity is already causing a flood of investments.
Our efforts to promote regional integration and intra-Africa trade are yielding the desired benefits. Uganda now exports more to Africa than the Rest of the world, with 63% of exports to Africa in FY 2017/18 compared to only 27%, 10 years ago. Exports to Asia have increased to 18% now compared to only 13%, 10 years ago.
Fiscal Performance
Domestic revenue in FY2017/18 amounted to Ushs15.5 Trillion. This is about 15% of GDP. Next financial year 2019/20, we plan to collect Ushs 19.6.Trillion, equivalent to 16.1% of GDP. The Government is implementing a plan to boost our domestic revenue collection to about 18% of GDP. This will narrow the gap between what we spend and what we collect in domestic revenue and in the process reduce the need for Government to borrow from the domestic market and also externally. This will allow Government to finance a larger share of its investments using our domestically generated resources.
Strategic Challenges
High cost of Capital
The high cost of capital remains a major challenge to the economy as a whole. To address this challenge, Government is capitalizing Uganda Development Bank. So far, we have capitalized UDB up to Ushs 272 billion, of which Ushs 53 billion has been provided this financial year. Next financial year, 2019/20, Government is providing an additional Ushs 103 billion to bring the total to Ushs 375 billion. On top of this, Government has guaranteed loans of USD 15 million and USD 5 million from African Development Bank (AfDB) and Exim Bank of India, respectively for SMEs. We should borrow less domestically because this increases interest rates and crowds out the private sector when Government domestic borrowing is excessive.
High cost of doing business
The cost of doing business is still high in Uganda. To address this challenge, the Government will continue to prioritize infrastructure investment in Energy, Transport, water, and ICT. The cost of electricity per unit used to be US cents 10.62; it is now US cents 7.91per unit. I intend to bring it down to US cents 5 per kilowatt hour for manufacturing.
The modernization of the railway system by building the Standard Gauge Railway will bring down the cost of transport per 40ft container from US$3,456 by road to US$1,800per container using the Standard Gauge railway. Even by repairing the old meter gauge railway, the cost of transport goes down to US$2,016.