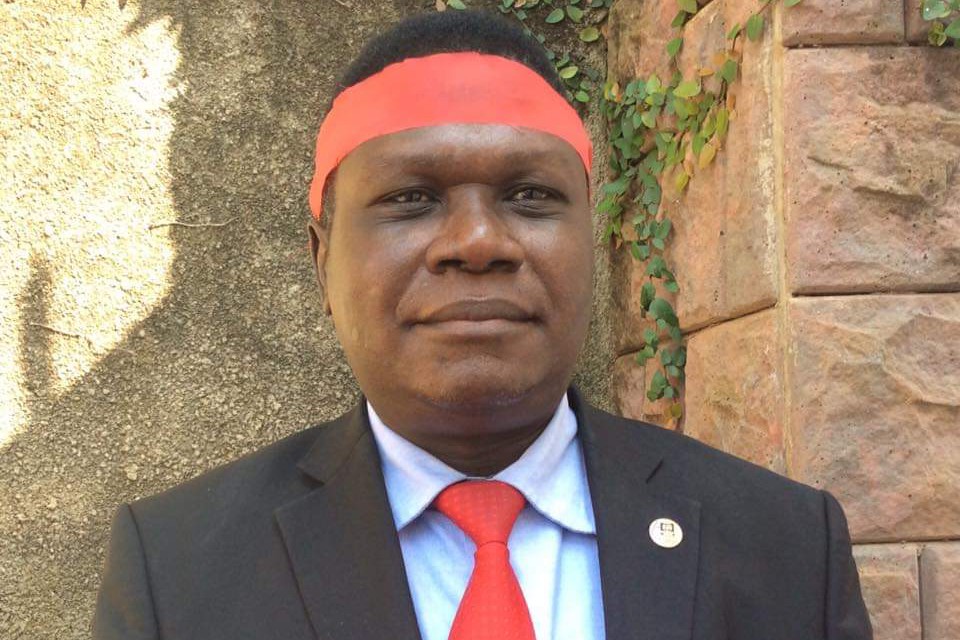 The Democratic Party president Norbert Mao has equated Uganda's ruling party (National Resistance Movement) to a hopeless son who holds his mother's legs for thieves rape.
Speaking while appearing on NBS Frontline on Thursday Night, Mao stated the manner in which the government is favoring foreigners at the expense of its nationals is something ironic and hard to believe.  Mao says there is no way one can claim the success of foreigners when the locals are surviving under filthy poverty conditions merged with poor social services.
 He added that the GDP per capita income figures by the president at the Serena International Hotel during the state of the Nations address where all unrealistic and illusionary.
"President Museveni took last year's speech, microwaved and served again. It had flavour and test of leftovers." Mao said.
Mao also revealed that if you want to grow the country, you start by growing the people, even the big infrastructure projects are conduits for corruption, it all serves to keep the man (President Museveni) in power.
"I don't think we are attracting the most serious investors, there's a sense of movement but we are not going anywhere." Mao noted adding that government should work in an institutional framework. There are many pledges that the president hasn't fulfilled.

It should be noted that president Museveni said that there is no European country, not even the USA (except West Germany between 1950 and 1980 which did 3.8%) has grown its per capita income at the same rate as Uganda over a period of three decades. Only East Asian Tigers sustained per capita income growth of 5.6% during their intense period of transformation between 1960 and 1990.
"The growth of the per capita income at such high rate was in spite of the high rates of population growth of 3.3% per annum. In order to put this issue in perspective, Ugandans should be informed that between 1951 and 1961 during the colonial system, GDP per capita grew by 0.14%; between 1962 and 1970, it grew by 1.4%; between 1971 and 1980, it declined by -2.9%; and between 1982 and 1985, it grew by 0.8% and between 1986 -1995; it grew by 2.8% and between 1996-2009, it grew by 3.6%. All this in spite of the strategic bottlenecks such as shortage of electricity and high transport costs that were not yet addressed that time. Note that per capita income is GDP growth minus population growth." Museveni said adding that to put it in a global context, between 1986 and 2015, Uganda was the 17th fastest growing economy in the world, the 4th in Africa. If we remove mineral-rich countries from the sample (because they were enjoying God's or nature's bounty), Uganda was 11th in the world, 1st in Africa.
"This achievement is the more impressive because Uganda was in civil war from 1986 to 2005. The country is surrounded by Sudan to the north, which was in civil war for the first 20 years of Uganda's growth (1986 to 2005). To the west is DR Congo, which has been in civil war between 1996 to now. To the south is Rwanda, which was in civil war between 1990 and 1994. To the east is Kenya, which was stagnating economically between 1986 and 2002." Museveni said.